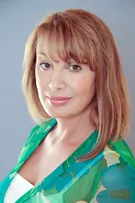 Kelly Garrett, Clinical Director of The Awareness Centre, is a qualified Psychotherapist and Counsellor, Relationship Therapist and Clinical Supervisor. She is UKCP Accred. (United Kingdom Council for Psychotherapy) and MBACP (Member, British Association for Counselling and Psychotherapy).
Kelly's interest in Psychotherapy began many years ago when she embarked on a philosophical journey of self-discovery to gain a better understanding of herself and life. Her interest developed into the works of existential thinkers Friedrich Nietzsche and Jean Paul Sartre. This led to Kelly training as a Psychotherapist in 2000 and achieved a Masters Degree in Existential Psychotherapy & Counselling in 2004. Since then, she has completed post graduate studies in Couples Counselling, Group Therapy, Relationship Therapy and a postgraduate Diploma in Clinical Supervision.
Kelly has over ten years' experience working with a wide range of psychological, emotional and mental health problems and specialises in working with depression, anxiety and couples. Kelly is also a certified Coach and has extensive experience working in corporate environments.
Kelly was born in London, but moved to Orange County, California in her teens where she finished school and completed her first degree in Latin American Studies. Her interests in languages inspired her to learn Spanish and she later went onto to learn Turkish too. This eventually led to her accompanying Sultan Kosen, the Tallest Man in the World, to over 15 countries as his Relationship Manager. Kelly was also featured in the Discovery documentary, 'The Tallest man in the world, looking for love' that aired on Channel 4 in 2011. Her earlier career included working in the media industry as a Human Resources specialist.
Kelly is an avid Bikram Yoga practitioner, practising up to 4 times a week. Bikram Yoga is synthesised from traditional hatha yoga. Each class runs exactly 90 minutes and consists of 26 postures and 2 breathing exercises and is practised in a room heated to 105°F (≈40.6°C). Kelly believes that her practise has allowed her to develop strong mental and physical strength, clarity of thought and a renewed sense of being.
Training
Kelly trained as Psychotherapist and Counsellor at The New School of Counselling and Psychotherapy accredited through the University of Sheffield. Her experience in Couples and Relationship Therapy was gained at The Terence Higgins Trust and a CPPD workshop based in Imago Relationship Therapy. Her postgraduate diploma in Clinical Supervision was gained through the Grove Practice at Regents College.
Kelly is an integrative practitioner which means that she has combined many theories of thought and has found her own style of working as a therapist. Her training has been in Existential theory, Cognitive Behavioural Therapy, Psychodynamic, Person Centred Practice and has a great interest in John Bowlby's theory of Attachment, Separation and Loss.
Kelly believes that the need for therapy often arises when life appears to be out of balance. People actively seek to increase personal satisfaction in their lives. They may look for support with a specific issue, want personal growth, or wish to engage in a deeper relationship with themselves and others. Kelly is confident that constructive, structured and uncomplicated talking therapy can definitely help.
Work
Kelly's initial experience began at MIND, a leading mental health charity in Greenwich offering individual psychotherapy. Kelly expanded her skill-set by working at The Terence Higgins Trust where she worked extensively with clients affected both directly and indirectly by HIV. She later joined the team at the South London & Maudsley NHS Trust (SLAM), St. Thomas's Hospital in Westminster. Throughout this time, Kelly has maintained a private practice.
Kelly works in private practice with individuals and couples in Clapham, South London.
Kelly's approach is to initially meet clients for an assessment and if both agree to work together, she will offer the client a further 5 sessions. After the initial 6 sessions, there is a discussion to review the process of the work and to decide if therapy will continue into longer-term work. Kelly works with both short-term and long-term therapy. Kelly can work in English, Spanish or Turkish.
Private Medical Insurance
Kelly is a registered provider of Allianz, Aviva, Cigna, Pru Health, Simply Health and WPA.
The Awareness Centre
Kelly works with associates at The Awareness Centre (TAC) and if her practice is full then they can refer you to see one of the therapists who work  in private practice at TAC. Fees £65- £130.
The Awareness Centre also offers a Low Cost Counselling and Psychotherapy Service. Fee structure £15 for people in receipt of benefits, registered disabled, students, receiving working tax credit or state pension or £30-£50 for people on low income. TAC is also a private healthcare provider for BUPA, BUPA International, AXA PPP, Aviva, Pru Health, Cigna, Simply Health and WPA