A seven day foundation training in CBT for counsellors and psychotherapists already trained within a non-CBT modality
It may seem to psychotherapists and counsellors trained in other models that CBT is taking over the world!
Who is the course for?
This course is aimed at counsellors and psychotherapists who have an interest in extending the range of their therapeutic knowledge and skills. It aims to teach relevant skills of CBT in a way that respects the thinking and practice of other therapeutic orientations.
What will be covered?
We will cover the following topics: History and philosophy of CBT, the research evidence and  the current situation with IAPT.  We will practice specific CBT skills, working with people with anxiety problems such as generalised anxiety, phobias, obsessional compulsive problems and PTSD. We will also cover depression, eating problems, substance misuse and somatisation. Above all we will examine not only the differences but the similarities between CBT and other models of therapy. Many non CBT therapists are already doing CBT without knowing it!
Course Tutor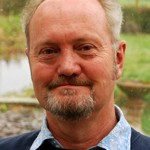 Dr Adrian Hemmings C.Psychol UKCP is a Chartered Psychologist as well as a UKCP registered Psychotherapist. He has had many years of experience working in the NHS and managing third sector organisations.
Until recently Adrian was professional head of psychology for a primary care mental health team in Kent. He integrates the Cognitive Behavioural Approach extensively in his work.
Please note: You will be awarded with a certificate at the end of the course.
Fee:
£600 for 7 days
Dates:
Fridays 16th January, 27th February, 20th March, 24th April, 15th May, 19th June and 3rd July 2015, 10am – 5pm.
Venue:
The Awareness Centre, 41 Abbeville Road, London SW4 9JX. Click here for details on how to find us.