An Introduction To Imago Theory And Practice For Working With Couples
Brief Outline of Seminar:
Imago Relationship Therapy, developed by Harville Hendrix, Ph.D., and Helen LaKelly Hunt, Ph.D., is a comprehensive and practical therapeutic approach for helping people experiencing relationship difficulties to achieve relationships which are safe, passionate and satisfying and which fulfil the potential tasted during the early Romantic Stage. It is a model which sees marriage/committed partnership as the primary therapeutic relationship with the greatest potential for overcoming past hurts and for personal evolution towards one's fullest potential and spiritual growth.
The Imago is an internal image created during childhood from experiences of relationship which influences our choice of partner and the way we experience things in our adult relationships. During this 2 day training Sophie Slade, Ph.D., will share some of the basic ideas and assumptions of Imago Relationship Therapy. She will demonstrate some of the basic skills for working effectively with couples, and will support you in practicing these skills.
You will leave with a new perspective on how to empower couples to transform their relationships and some new tools to enhance your work. You will get a taste of how to make relationship therapy fun. You will discover why Sophie describes conscious marriage as "making a lifetime commitment to someone with whom you are perfectly incompatible and then behaving unnaturally"!
These two days count towards the Basic Clinical Training accreditation programme for those who wish to pursue further training in Imago.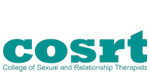 This CPD Seminar is endorsed by COSRT with 15 CPD hours. You will be awarded with a CPD certificate at the end of the seminar.
About the Facilitator:
Sophie Slade, Ph.D., is a psychologist in private practice in Montreal, Canada, and a member of the faculty of Imago International Institute. As a certified Imago workshop presenter and clinical instructor she presents relationship workshops for couples and singles internationally in English and French and also offers training for therapists.
She has taken a leading role in the Imago community in developing new workshops and trainings and the new Imago Educator Training Programme which she piloted in the UK in 2010. She also has a home in London.
Her writings on Imago and her poems have appeared in a number of Imago publications. With her warmth, humour and personal sharing, Sophie creates a safe environment for each participant to learn in their own way.
Fee:
£300 per seminar
Dates:
Saturday 9th and Sunday 10th May 2015, 9am – 6pm
*Book before Friday 28th March 2015 and get early bird price of £250
Saturday 26th and Sunday 27th September 2015, 9am – 6pm
*Book before Friday 14th August and get early bird price of £250
Venue:
The Awareness Centre, 41 Abbeville Road, London SW4 9JX. Click here for details on how to find us.