Executive Leadership Coaching Training
Diploma in Executive Coaching & Organisational Development (AADCT)
Association for Coaching Accredited

Designed for Leaders of Transformation

Level 4/4
The Awareness Centre is pleased to be working in partnership with IMPACT to deliver the Diploma in Executive Coaching and Organisational Development, globally the first course to receive Accreditation from the Association for Coaching. It is the first time this course has run at The Awareness Centre Training School in London.
This executive coaching course is taught face-to-face at our Tooting venue.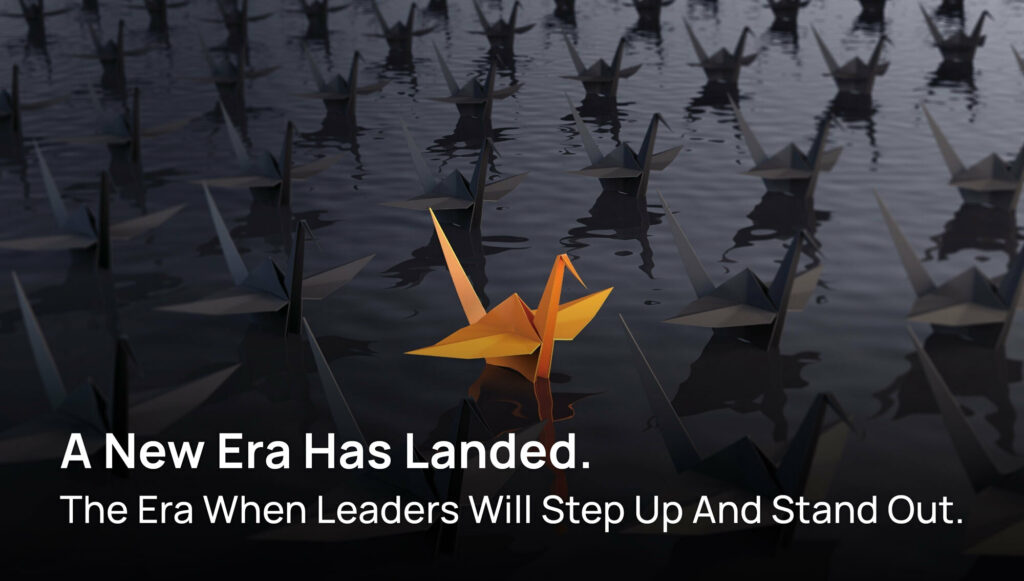 Contact our Training Team to enrol on the next available intake for the Executive Leadership Coaching Training in London. From there you will be provided with an enrolment form and invited to an interview.
Email: [email protected] 
Tel: 020 3051 8235
Next Intake
January 2024
Saturdays, Sundays and Mondays
Enrolment open

"The Diploma was a life changing experience. Being able to transform myself, realizing my limiting beliefs and the obstacles I create sabotaging myself, were a huge revelation for me. Understanding where people come from, understanding their processes, provided me with an advantage (work & personally) and a much calmer life. The bonus was meeting wonderful tutors who escort you all through this journey and talented peers supporting and learning from each other but more importantly complimenting each other. I am certain the tools & skills provided in the Diploma will be of great use in my current as well as future professional endeavors, but also in my personal life. Best gift I gave myself!"
The Executive Coaching Training Diploma Includes:
The Diploma is accredited at level 4/4 and has been designed for Leaders of Transformation looking to enhance their leadership skills, master effective coaching techniques and develop valuable personal skills. Through coaching training, participants will be trained and mentored in cutting edge leadership approaches, by developing self-awareness and challenging limiting beliefs for themselves and the people they lead.
See below for an overview of the modules:
Fundamentals of Executive Coaching & Organisational Development
Transformational Leadership: A Jungian Perspective
The Evolution of Leadership: Leading with PRAID
Coaching for Impact: A Complete Method
Systems & Organisational Development
Internal Coaching
Maximising Self-awareness for Coaches
Coaching Approaches, Tools and Techniques
Wellness in Coaching
The content for the above modules has been developed by a faculty of expert facilitators. The Diploma has assisted the professional development of hundreds of leaders from a wide range of leading organisations representing all markets and industries.
Enrol now on the first globally Accredited Executive Coaching Diploma by the Association for Coaching (AADCT).

"Any leader, who is on a path of self-discovery & on a mission for building their coaching presence in pursuit of unlocking potential & accelerating performance of others, should take part in the Coaching for Impact accredited course. This year-long journey will expose you to specific theories and practices needed to develop you into an agent of transformation, be it in context of management coaching or as a professional Executive Coach."
How to Apply
Complete the form to enrol on the next available intake for the Diploma in Executive Coaching & Organisational Development (AADCT) and receive face-to-face training, directly from an expert faculty.
Contact our Training Team to enrol on the next available intake for Executive Coaching Training at TAC
What is the Course Structure?
The Accredited Executive Coaching training takes place face-to-face at our centre in Tooting.
The leadership coaching training in London consists of 6 modules, approximately once per month. The study will take place between 10am-6:30pm on each Saturday and Sunday, plus two additional Mondays 9am-5:30pm. The course provides a total of 120 hours of Continuous Professional Development Units (CPDU).
During the course of the programme, you will work face-to-face with a carefully selected faculty of expert facilitators.
Secure the first AADCT Accredited Executive Coaching Diploma and prepare to transform your professional and personal skills.
Am I Right for this Course?
Executive coaching training can be suitable for a broad range of different candidates. Potential applicants for this course include:
C-level executives
Line Managers
Executives
Entrepreneurs
Team Leaders
Mental Health Professionals
Consultants
Project Managers
Community Leaders
Lawyers
Sport Coaches
The Diploma in Executive Coaching will assist you in understanding and developing the approaches you employ when leading others, and enhancing your influence across clients and colleagues. Participants will be able to use the tangible skills they learn, both in a professional and personal capacity.
Why Study Executive Coaching With The Awareness Centre and IMPACT?
Coaching Training in London with TAC, provides participants with the theoretical and practical skills needed to increase their self-awareness, whilst proactively contributing in the development of those around them.
Leadership experts at IMPACT developed and launched the Diploma in 2008, which has run each year since, playing a fundamental role, in the success stories of hundreds of participants. In 2014, the Diploma was the first course (globally) to receive Accreditation from the Association for Coaching, at top-tier level 4/4.
Designed for ambitious Leaders of Transformation
Developed specifically for leaders of transformation, the Diploma undertakes to challenge your perception of leadership, redefine management frameworks and encourage both personal and professional development.
Recognised Diploma alumni
From executives and consultants and mental health practitioners and entrepreneurs, the Diploma has provided priceless insights, valuable coaching skills and countless opportunities for professionals to challenge their approach to leadership.
120 hours of Continuous Professional Development Units (CPDU)
The Diploma is jam-packed with challenging modules, covering themes such as self-awareness, tools and techniques for coaching, organisational development, and wellness in coaching. The 120 hours of transformative learning are delivered by a team of experienced executive coaches, headed up by Course Director, Vassilis Antonas.
Enrolling for the Diploma is simple:
Submit a short paragraph stating your experience & aspirations in coaching, along with a copy of your CV.
Conduct an online interview with the Course Director.
Upon being offered a place on our next intake, sign the Learning Agreement and make the payment.
The eligibility criteria for leadership coaching in London are as follows:
Graduate academic qualification and good command of the English language.
1 years' experience in Consulting, HR, Counselling, Management or similar.
Personal maturity, emotional intelligence and the capacity to challenge your reflective learning curve.

"A transformational lifetime experience. One of the best decisions I have taken in and for my life was to take this course. Strongly recommend it for anyone looking for growth, personally and professionally. Great experience, excellent tutors, solid curriculum. I am not the same person and I want to thank everyone that has participated in my journey, through this course. Truly impactful!"
Contact our Training Team to enrol on the next available intake for Executive Coaching Training at TAC
How Will I Be Assessed?
Your performance will be assessed across a number of key areas within the programme, based on the following:
A 3,500-word case study (based on your placement) or research.
Attendance (85% minimum required).
Successful completion of practice/placement and case study presentation (TAC and IMPACT will assist you in finding a voluntary unpaid placement within one of our client companies, but does not guarantee one). The placement entails 3 individual coaching sessions, which will then be presented to the group and peer assessed.
Written examination on theory, covering the core material taught and reading list.
Each one of the 4 assessment areas carries equal weight (25%) and must be successfully passed (60%) to be awarded with the Diploma.
A 60-hour coaching practice log to be submitted (as required by the Association for Coaching).
Diploma in Executive Coaching & Organisational Development: Course FAQs
What is the Cost of the Diploma in Executive Coaching & Organisational Development?
The overall course fee is £5,995 (including 20% VAT).
50% of the course fee is to be paid upon acceptance and 50% at any time before the course begins.
Individual and corporate funding accepted.
There are a limited number of concessions available.
Is the Diploma Accredited?
In November 2014 the Diploma became the first to be awarded Accreditation by the Association for Coaching, globally.
The Diploma is accredited at level 4/4, Accredited Advanced Diploma in Coach Training (AADCT), which is the top tier.
The Diploma is awarded by IMPACT, an Organisational Member of the Association for Coaching.
Individual Accreditation can also be obtained upon completing the requested hours of coaching practice and subject to meeting all other application criteria.
IMPACT can provide supervision towards completing full membership and accreditation requirements.
Who are Amongst the Diploma's Alumni?
IMPACT has been entrusted with transforming leaders from companies and organisations such as: Abbvie, Accenture, ALBA, Allianz, AstraZeneca, BAT, BDO, Beauty Nova, Boussias, Carell S.A., Center for Democracy, Cognity, DEI, Deutsche Telekom, DHL, DMG Mori, Evolution Dojo, Eletson, Elval, Fweebi, Great Place to Work, Information Society, Innora, Jewish Community of Athens, Knowledge Training and Consulting, Microsoft, Mondelez, Nike, OTE Academy, PM Partners, Pharmathen, Plushost, Rigips, Starbucks, Star Channel, Simply Burgers, S&B, Stoiximan, SC Johnson, Unilever, Vestas, Wyeth, 1Source – Aero Services – as well as several consultants, entrepreneurs, journalists, publishers, mental health professionals, lawyers, project managers, football coaches, martial art instructors and other leaders of transformation.
Read our full list of testimonials from past participants.

"I would have never been convinced, had I not experienced it for myself, how meaningful, value adding , eye-opening, life changing, (in)tense and powerful this (self)-learning experience would be. It already seems to me, that my personal and professional life is formed into: the era before and the era after the Diploma; An essential journey of transformation for those who wish to connect with and unlock their true potential. Thank you Vassilis for sharing this "gift" with me."