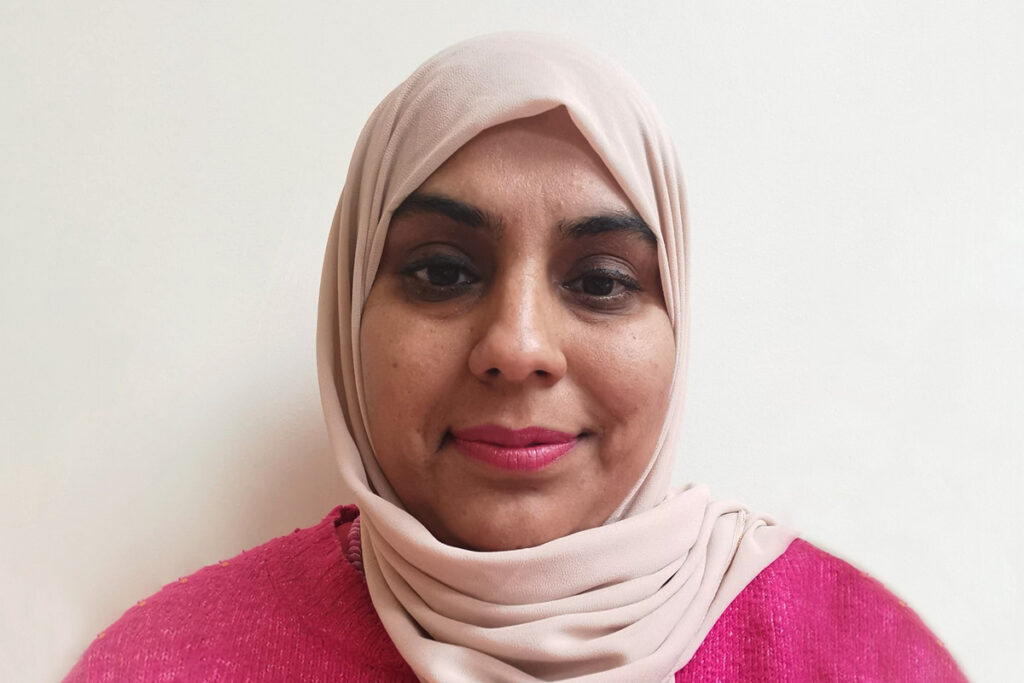 Ayesha, with her compassionate and friendly demeanour, helps to empower her clients by providing them with a safe and empathic space. She believes a good relationship between the client and the counsellor is essential for successful therapy, which she thinks is based on mutual trust and respect. Ayesha works according to the individual needs of the client and utilises an integrative approach, using person-centred, Gestalt and CBT to cater the unique needs of her clients. Ayesha believes that counselling can help the client to regain confidence, self-esteem, and a balance in life.
She has worked with individuals with diverse needs in a psychiatry ward in Pakistan.
She has first-hand experience with mental health issues such as OCD, Depression, anxiety, difficulty coping with trauma. Ayesha has experience in working with couples helping them improve their relationship. Ayesha looks aid her clients to understand the correlation between thoughts and behaviour. In in Pakistan, Ayesha worked with children who had special needs, she done this for over five years. Ayesha has now returned to counselling, which is her passion.
Ayesha has an MPhil in Human Development and Family Studies from Pakistan Ayesha and is currently working towards a Level 4 Advanced Diploma in counselling. She is a student member of the BACP and works with The Awareness Centre's NHS Wandsworth counselling service.