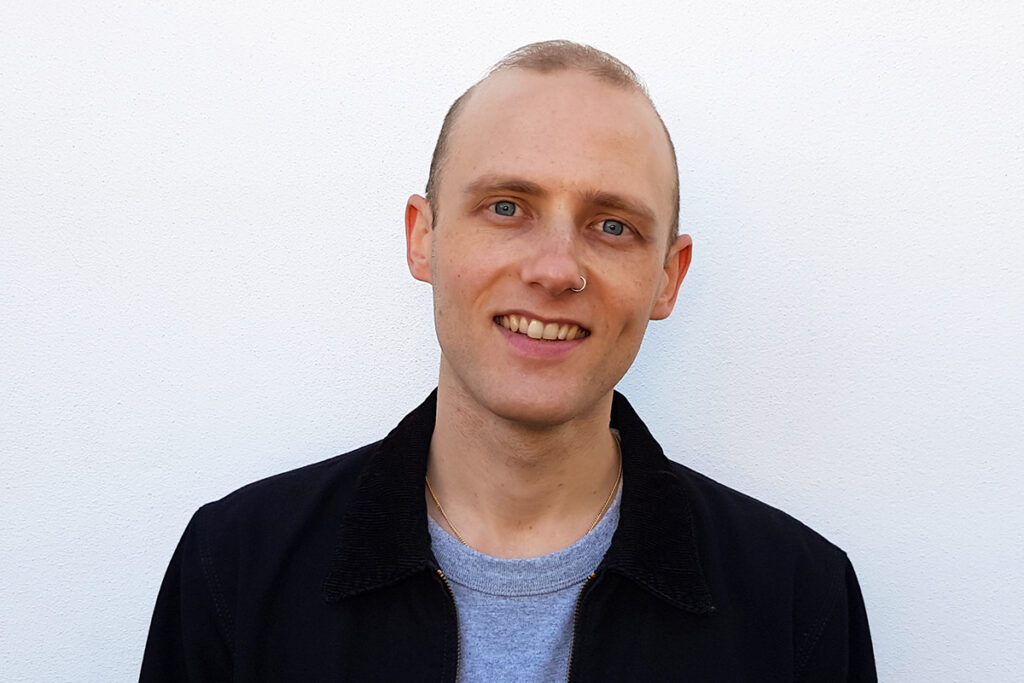 | | |
| --- | --- |
| Works with: | Individuals |
| Sessions: | Face-to-face |
| Languages: | English |
| Locations: | LCCS Clapham |
Dean (he/they) provides a curious and compassionate space wherein clients can feel supported in exploring their experience fully. His aim is to build a respectful, trusting and collaborative relationship with you–one that ultimately facilitates the gaining of insight, clarity, vision and purpose–and is interested in helping clients uncover progression at the root of their presenting issues, effecting long-term change as opposed to only reducing symptoms or difficulties in the short-term.
Much of Dean's way of working will assist you in shining a light on and developing a relationship with the lesser-known aspects of your inner world, which he believes contributes to the process of integration and subsequent wholeness. He's also an advocate for "sitting with the feeling", and will hold clients sensitively in their experiencing of whatever comes to the surface. Dean has developed an integrative approach to counselling and psychotherapy that draws on Petrūska Clarkson's relational framework, the teachings of Carl Jung and Internal Family Systems, but will always work to deliver therapy that's attuned to your needs. As a result of engaging in the therapeutic relationship with him, he hopes to enable you to deepen your relationship with who you are.
Dean has a background in art and music, so holds creative expression in high regard. He also has experience working in community settings and values diversity, as well as improved access to holistic mental health services. Dean has a personal interest in various spiritual practices, which he might use to aid clients in their ongoing journey, and cites Gabor Maté as an inspiration in the context of trauma, addiction and healing.
Dean is a counsellor in training and a student member of the British Association for Counselling and Psychotherapy. He works within The Awareness Centre's low-cost counselling service in Clapham and is currently working towards a diploma in integrative counselling, as well as accreditation with the BACP.