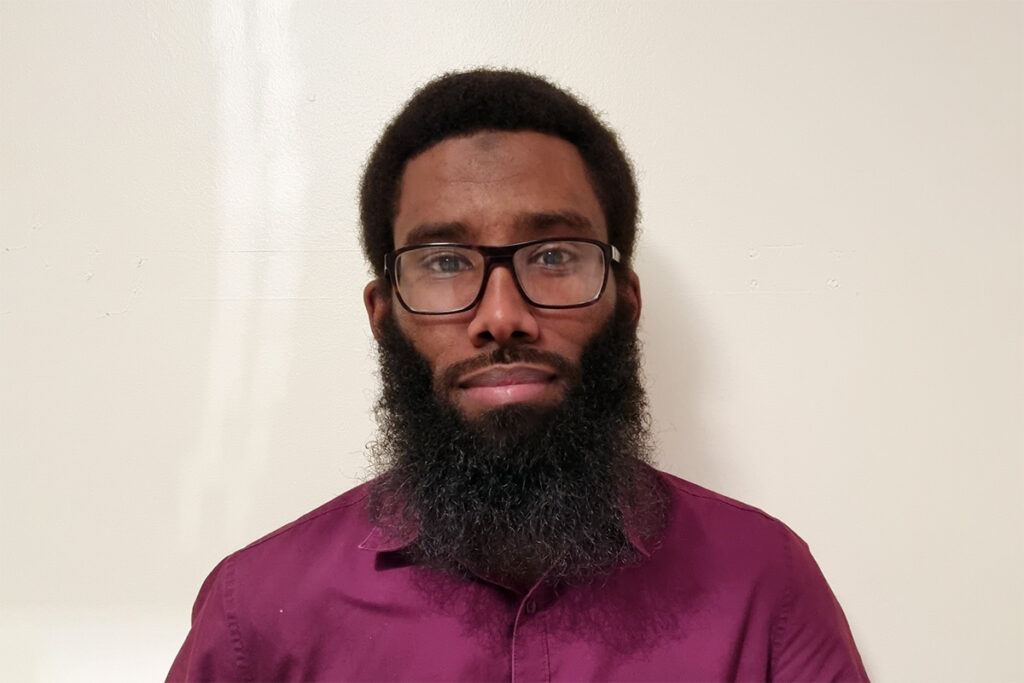 | | |
| --- | --- |
| Works with: | Individuals |
| Sessions: | Face-to-face |
| Languages: | English & Swahili |
| Locations: | NHS Lambeth |
Khamis Omar centres his person-centred, integrative approach on the basis of empathy and non-judgemental stance, allowing for a freeing and liberating experience for clients. The essence of his practice is to collaboratively work with clients to navigate their challenging feelings and thoughts and through this, enable and inspire personal growth towards the realisation of his clients' full potential. His integrative approach draws on a variety of therapeutic approaches, including, PCT, CBT, Psychodynamic, Attachment and Loss etc whilst collaborating with his clients in order to establish the most effective and suitable approach, unique to each individual. He believes this approach to be most effective, considering or respecting his clients' uniqueness.
Khamis takes inspiration from his personal, first-hand experience with issues such as, anxiety (including and especially social anxiety), stereotyping, family issues, communication issues, emotional dysregulation, loneliness and stress. He has a direct understanding of some of the challenges triggered by such issues, thus, making his relatable. Over the years he has developed significant coping strategies through his own, empowering journey in personal therapy, thus inspired to become a Counselling Psychotherapist with the view and aim to have the same life-changing impact on those experiencing the same issues. He also has a background as a Listening Samaritan, where he was also able to be there and available for those who needed support with such and other issues.
Khamis is presently working towards a Postgraduate Diploma in the BACP-Accredited, Integrative Psychotherapeutic Counselling. He is currently registered as a student member with the BACP and is undertaking his training/placement client hours within The Awareness Centre's NHS Counselling Service in Lambeth.