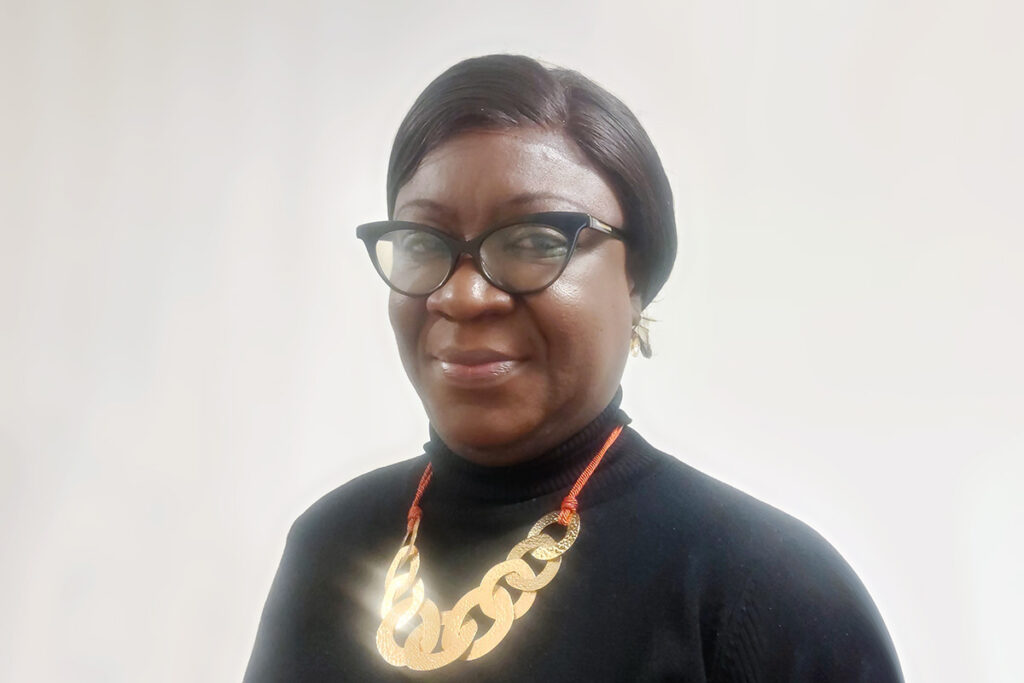 Omowumi work with clients experiencing a wide range of emotional and psychological difficulties to help them bring about effective change and/or enhance their wellbeing. Omowumi provides an empathic, supportive space where clients feel safe to open up, feel seen and heard for who they truly are.
Omowumi is self-motivated and have determination to succeed in whatever she does. She loves to help people reach their potential whether for personal or professional reasons and so work with them to identify and draw on their inner resources to live a fuller, more satisfying life. Omowumi is committed to equal opportunity and inclusive practice. She has British classroom experience being sessional tutor with 3 different adult Learning services in London, teaching Childcare, Early Years and Teaching Assistant subjects. Omowumi obtained her PGCE qualification with QTLS professional formative status alongside with A1assessor qualification. She has experience of working with people of different age groups who have gone through lots of issues relating to mental health. Her voluntary work with a Charity organisation has also exposed her to different issues affecting different age groups. She was able to support several people during the coronavirus lockdown through telephone conversation and food supply. She has been able to carry out a short-term framework with some clients for few counselling sessions for the charity.
Omowumi is committed to delivering person centred support which empowers client to make informed, educative decisions. She also draws on integrative modalities depending on client present issues. Omowumi works with The Awareness Centre NHS Counselling Service Lambeth. She is registered with the BACP. Omowumi is currently working towards diploma in Therapeutic counselling.