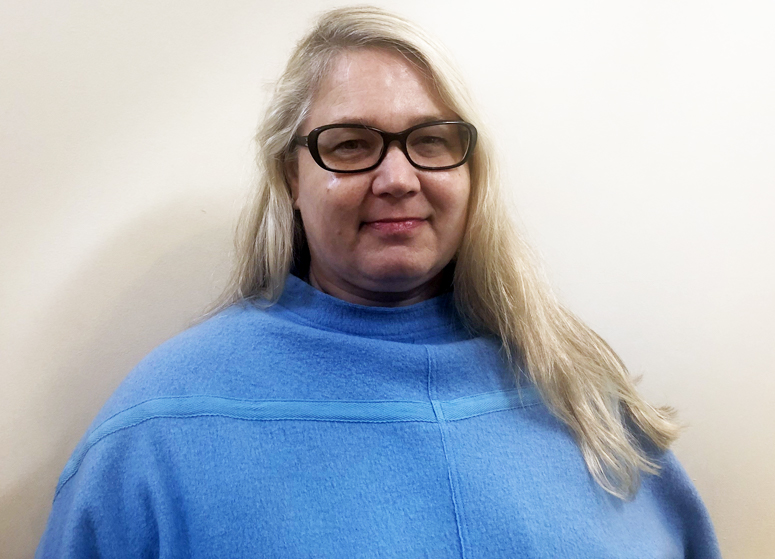 Works with:
Adolescents 13 – 18 years
Individuals
Couples
Families
Sessions:
Face to face counselling
Telephone counselling
Online counselling
Languages:
English
Individuals Fee:
£65.00
Couples Fee:
£80.00
Family Fee:
£80.00
Locations:
Clapham

Sabina Coghe provides a safe, compassionate, and supportive space while helping clients explore without fear of judgement their experiences. Sabina specialises in PTSD, complex-Trauma, abuse, bereavement and loss, stress and stress related conditions and has a special interest in somatic pain conditions that are considered medically 'unexplained' with a specialized focus in Chronic Fatigue, and Fibromyalgia/ME. Sabina believes passionately in every person's ability to achieve their full potential, and the role that effective counselling can play in this. She has a firm belief that people are unique and this is reflected in her holistic mind-body approach as an Integrative Psychologist. Sabina uses CBT, Mindfulness Based Cognitive Therapy, Sensorimotor therapy, and Compassion Focused techniques which are all empathically tailored to the unique individual needs of her client.
Sabina has been a professional in the mental health field, working in medical settings with over 25 years of experience in delivering health care.  Sabina has worked in diverse areas- Addictions (Alcohol & Drug, Cybersex Addiction), HIV/AIDS, end-of-life Palliative Care, Dual Diagnosis, Eating Disorders, Mood Disorder and chronic pain. Sabina helps clients to gain new self-awareness into their condition and cultivate curiosity and even playfulness while developing healthier patterns of thought and behaviour and building coping skills for increased physical and emotional resiliency. Sabina has volunteered with MIND offering community-based support by teaching Mindfulness groups and individual CBT counselling to children and adults, carers, and people living with chronic physical and emotional pain. Sabina has undertaken extensive training in CBT and MBCT and has her own long-standing personal practice in Mindfulness and Compassion which informs her counselling work.
Sabina is an Integrative Psychologist, with an MSt in MBCT combining CBT, Sensorimotor Psychotherapy, MBCT, and Compassion Therapy.
Sabina is a member of BPS and BABCP.