| | |
| --- | --- |
| Works with: | Individuals |
| Sessions: | Face-to-Face, Online, Telephone |
| Languages: | English |
| Individuals: | £70/hr |
| Locations: | TAC Clapham |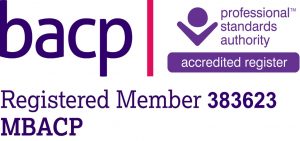 Samantha McDonnell offers a warm, compassionate approach, drawing on a wide range of techniques & experience to help clients find effective strategies to move forward. As a Humanistic Psychotherapeutic Counsellor, her empathic and non-judgemental style allows clients to feel truly seen and heard, gaining insight into whatever brings them to therapy. Sam values our uniqueness as individuals, always seeking to understand and respect cultural differences. She adheres to the Humanistic principle that the answers we search for lie within us and that we each have an innate capacity for growth. Sometimes, however, upsetting events and painful emotions block self-belief in our ability to heal ourselves. Spending time with a compassionate therapist can help unlock our inner resources, develop self-compassion, thus enabling healthier relationships with ourselves and others.
Sam works with a diverse range of clients and issues. She supports adults suffering from anxiety, stress, depression, low self-esteem or relationship difficulties, and/or survivors of bullying, sexual, domestic or historical abuse. She has a particular interest in working with unresolved trauma, addressing combined effects on mind and body. Sensorimotor Psychotherapy promotes self-care and emotional regulation, while Mindfulness frees you to find greater fulfilment in the present. Both professionally and personally, she has considerable experience with LGBTQ and gender-diverse people, as well as those who may be questioning their identity. Sam's previous occupation as a professional singer and teacher means that she is familiar with careers and situations requiring you to perform under pressure. She holds Bachelors and Masters' degrees from top London conservatoires, alongside a Theology Diploma from King's College, London University.
Sam works in private practice at The Awareness Centre, Clapham. Honorary psychotherapy placements have included The Maudsley and NHS IAPT/Integrative services. During five years with Victim Support, she worked largely with survivors of rape, domestic/sexual abuse. She holds a postgraduate Diploma from Metanoia Institute, where she is completing her MSc in Humanistic Psychotherapy. She is skilled in Somatic Trauma Therapy and also training in Sensorimotor Psychotherapy. Additionally, she has undertaken extensive professional development in trauma, personality disorders, early development and transgender issues. She is registered with the UKCP and BACP.