| | |
| --- | --- |
| Works with: | Individuals |
| Languages: | English |
| Individuals: | £70/hr |
| Private Healthcare: | AXA PPP |
| Locations: | TAC Clapham |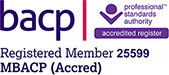 Santha Payne offers clients a safe, non-judgmental place to work through their feelings with empathy and integrity. She works with clients in a Person Centred, non-directive way which allows the individual to explore their issue from their own unique perspective. Therapy begins at the issue that brought the client in through the door and this exploration often reveals other underlying contributory factors. The work is open ended so clients decide how long they wish to stay. Santha offer clients empathy and warmth and a focus in their way of experiencing their world and their suffering rather than applying generic techniques to the therapy.
Santha believes that everyone is unique in the way they experience being in the world. Whilst some people have 5 or 6 sessions, others stay for longer periods. There is no right answer as to how long it will take to feel different whilst in therapy. However, Santha's experience is that you will feel different, even if it's not in the way you expected.
Santha has experience of working with many different issues and has found great satisfaction in seeing clients process through their difficulties to a positive ending. Person Centred therapy has positive results when working with issues such as; anxiety, depression, divorce and relationship breakdown, emotional abuse within relationships, couples counselling, domestic violence, bereavement, Borderline Personality Disorder, young people, panic attack management and stress.
Santha has over 20 years' experience and has completed higher level training after qualifying with a Diploma in Person Centred Therapy. She also completed a Post Grad Diploma in Person Centered Psychotherapy from The Metanoia Institute in London and is a recognised supervisor for their trainees and qualified therapists. Santha works according to the BACP ethical framework. She works in private practice at The Awareness Centre in Clapham