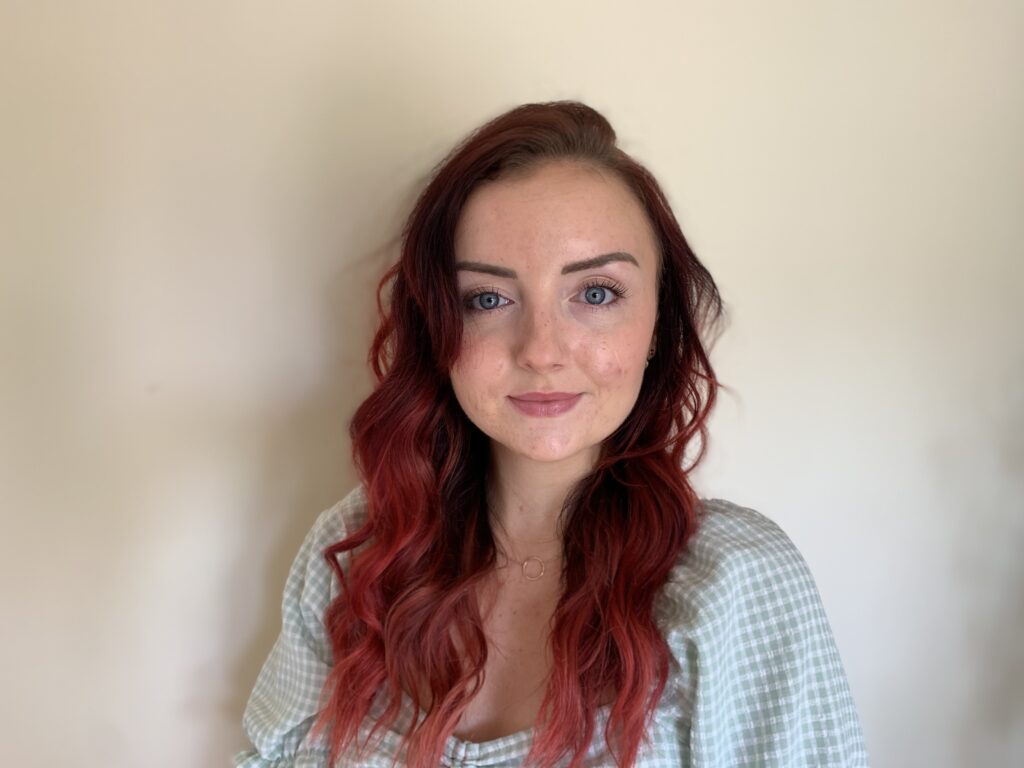 Siofra Malone aims to build a trusting relationship with her clients where they feel they can express their thoughts and feelings without fear of judgment or rejection in an empathic, safe and warm space. Siofra embodies the Person-Centred approach and believes that each client has a unique story, past, present and future and they are the ones that know what experiences have been deeply buried and what direction to go to uncovering them at their own pace. Although the counselling journey can be a powerful one, Siofra understands that there can be challenges along the way where things can feel heavy and uncertain, but she hopes to be able to walk alongside her clients to offer support and clarity. As well as Person-Centred, Siofra draws techniques from other theories such as CBT, Psychoanalysis and Transactional Analysis, depending on what is needed for her clients and best to keep them in a safe space.
Before Siofra began her counselling training, she worked in customer service for over 10 years. This experience gave Siofra the opportunity to meet people from all walks of life, increasing her understanding of how diverse the world is and how everyone has a story to tell, which is something she has carried with her in her counselling career. Siofra also worked with children with severe learning difficulties. As some of them were non-verbal, Siofra chose to train in Makaton so she could find ways to communicate with the children she was working with. This is where she decided she wanted to help people who may be struggling to communicate how they are feeling and those who need support in whatever they are going through, so she embarked on her journey of counselling training.
Now, Siofra is a trainee counsellor and is working towards a Diploma in Therapeutic Counselling, CPCAB certified. She is also a student member of the British Association for Counselling and Psychotherapy (BACP). Siofra works as a placement counsellor within The Awareness Centre, NHS Lambeth Service.