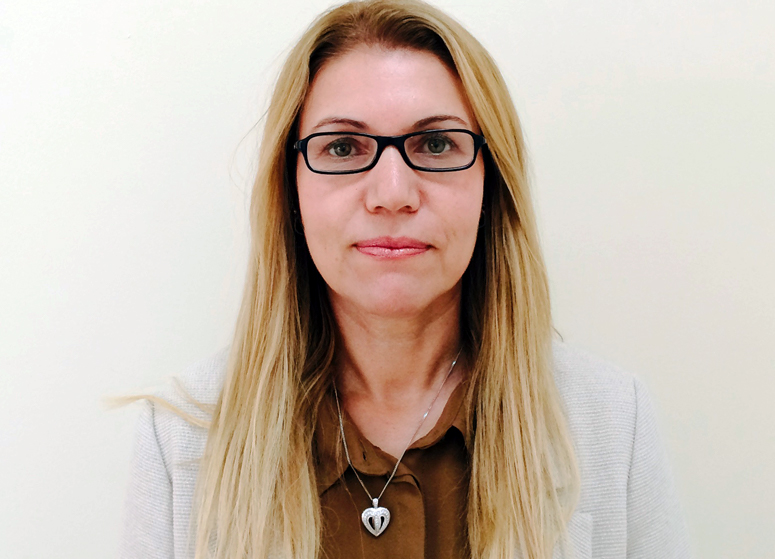 | | |
| --- | --- |
| Works with: | Individuals, Couples |
| Sessions: | Face-to-Face, Online |
| Languages: | English, Arabic, Kurdish (Sorani dialect) |
| Individuals: | £70/hr |
| Couples: | £100/hr |
| Locations: | TAC Clapham |
Dilnia Horton aims to provide an empathic, supportive space where clients can open up and feel seen and heard for who they truly are. While counselling helps clients to process difficult or painful thoughts and feelings, she believes that therapy can also focus on the potential of her clients. She works with them to identify and draw on their inner resources to live a fuller, more satisfying life. Working interactively, Dilnia may use CBT to help clients identify patterns in their thoughts and behaviours, Transactional Analysis to help clients manage their relationships in a healthier way, and mindfulness to help tame anxious responses. Her approach is tailored to the individual client.
With a background in International Social Policy, teaching and advocacy, Dilnia has an interest and experiences in workplace issues and conflict resolution. She understands the internal and external pressures people can put on themselves, which can lead to unhelpful or damaging coping strategies. She works to identify healthier ways of managing emotions and stress. She also specialises in anxiety, anger, relationships, and has a special interest in alcohol and addiction.
Dilnia trained two separate trainings – integrative couple counselling and emotional focus therapy. She helps the couple to identify their attachment through "feeling messages" and then face their partner and share what they're feeling and needing in an open, heart-based way. These heart-based enactments provide the couple with a new experience of reaching for each other. Effectively it's asking for reassurance and learning how to express needs. They also experience being emotionally responsive to their partner, through giving reassurance and attending to their partner's needs.
As an emotional couple therapist, she helps couples with finding the issue which often is that when they fight they get defensive and critical of each other and don't recognise what core feelings are fuelling the argument. Underneath the anger and protest, the core feeling may be aloneness, powerlessness, feeling unloved, unworthy or "not feeling good enough". Emotionally focused therapists work with couples to de-escalate the conflict so there is enough trust and safety to speak about core feelings.
Dilnia is a qualified integrative Counsellor who draws on the approaches that best suit the issues that clients, individuals as well as couples, bring into the therapy room. She works on an open-ended basis in private practice at The Awareness Centre in Clapham and can offer therapy in English, Arabic and Kurdish (Sorani dialect).