Foundation Certificate in Counselling
If you're thinking about a career change and looking to take your first steps as a counsellor then this one-year training will give you the foundation you need. You'll learn a range of models and approaches to counselling as well as developing your self-awareness and enhancing your interpersonal and communication skills.
Who can apply?
You don't need any previous qualifications or experience to enrol on this course.
What's the time commitment?
The Foundation Certificate is a one-year, part-time course that runs on weekday evenings and/or weekends at our Training School in Clapham or Tooting. That's 100 guided learning hours over the year. Next intakes are: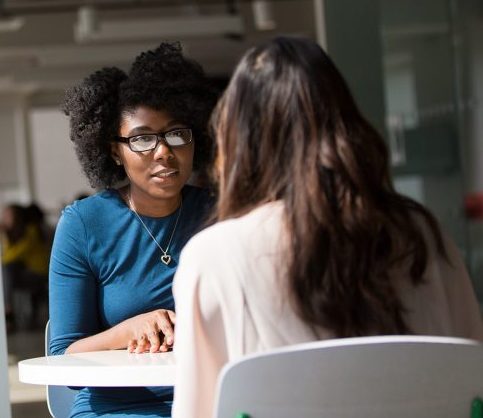 When is the next intake?
September 2021 to July 2022
Wednesday evenings (6pm-9pm) at TAC Clapham
Fully Subscribed
January 2022 to November 2022
Weekends (Saturday and Sunday, 10am to 4pm) at TAC Clapham
Enrolment open
April 2022 to February 2023
Weekends (Saturday and Sunday, 10am to 4pm) at TAC Tooting
Enrolment open
HOW TO ENROL
Simply contact our Training Team to enrol on the next available intake.
Email: training@theawarenesscentre.com
Tel: 020 8038 4595
You will be provided with a short enrolment form, and invited to an interview (both online for your convenience).
What's the cost?
The course fee is £2,495, and can be paid via monthly direct debit.
You can claim a 10% discount if you pay in full upfront.
Who does the teaching?
Our tutors are experienced counselling professionals.
Will I gain practical experience too?
Yes, you'll be practising counselling/helping skills with your peers throughout the course while learning about clear, professional boundaries.
What can I study after the Foundation Certificate?
You can go on to do the Diploma in Integrative Counselling, which leads to qualification as a professional counsellor.
Course Content Overview
The Foundation Certificate is delivered in three modules across three terms and has three main components:
Theory lectures and discussion groups.
Skills practice workshops.
Personal development activities.
Module 1: Helping and Counselling
This module focuses on developing your understanding what counselling is and is not, and includes:
What do we understand by counselling?
How does counselling differ from others forms of helping?
Who can be helped by counselling?
Standards and ethics in counselling
The 'core conditions' of the person-centred model in counselling
Module 2: Ethics / Basic Human Development
This module introduces the BACP Ethical Framework for the Counselling Profession (2018) and provides an overview of some key contributors in the field of basic human development:
Maslow's Hierarchy of Needs
Erikson's psychosocial model
Freud's psychosexual model
Module 3: Modalities of Counselling
This module introduces a range of theoretical models, including:
Gestalt Therapy
Transactional Analysis
Psychodynamic Therapy.
Cognitive Behavioural Therapy (CBT).
An introduction to clinical supervision in counselling.
Course Assessment
To complete the course you will need to:
Attend 80% of the training
Complete a personal development journal
Demonstrate satisfactory progress in theoretical understanding, counselling skills practice, personal development, and how theory relates to personal experience. You'll receive reflections and feedback from your tutor and peers throughout the course
Submit end-of-module reflective views
Pass two assignments (2500 words each)
Attend end-of-module tutorials
Have six sessions of personal therapy with an accredited integrative practitioner. This is at additional cost to you
Academic Writing
The Awareness Centre offers its students access to On Your Team, who offer one-to-one coaching in academic writing at an hourly rate of £50, and editing for typical fees of:
£65 to £80 to edit a 2,500-word essay
£85 to £120 to edit a 3,500-word essay
Choose the coaching option if your essay drafts need substantial editing and restructuring.