Foundation Certificate in Counselling
If you're thinking about a career change and want to take your first steps as a counsellor, then this face to face one-year Certificate in Counselling course in London will give you the foundation you need. You'll learn a range of models and approaches to counselling, develop your self-awareness and enhance your interpersonal and communication skills. Delivered face to face by renowned industry specialists, this counselling certificate is your key to a successful career helping others overcome their issues.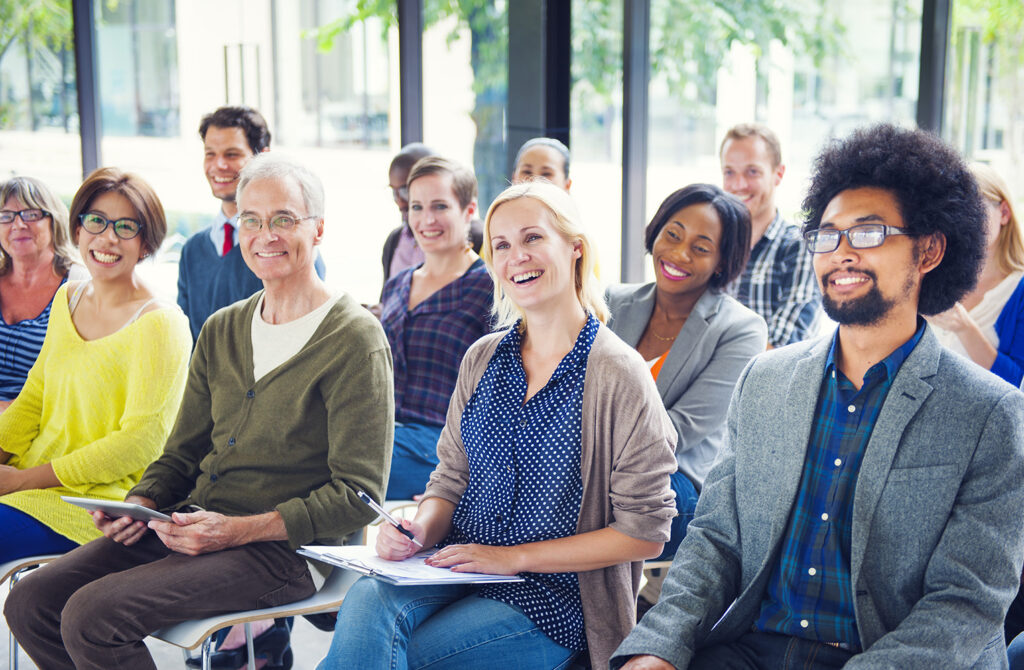 Complete the form to enrol on the next available intake for our Foundation Certificate in Counselling and receive face-to-face teaching. Our courses can become oversubscribed, so we encourage early enrolment. Places on each intake will be offered to applicants on a first-come, first-served basis.
Next Intakes
April 2023 to February 2024
Fully Subscribed
September 2023 to July 2024
One weekend a month, (Saturday and Sunday, 10am to 4pm), for ten months Starts 23rd September 2024
Enrolment Open
January 2024 to November 2024
Two weekdays a month (Fridays, 9am to 5pm), for ten months
Starts 5th January 2024
Enrolment not yet open
Foundation Certificate in Counselling: Course Content Overview
Module 1: Helping & Counselling
This module of the counselling certificate focuses on developing your understanding what counselling is and is not:
What do we understand by counselling?

How does counselling differ from other forms of help?

Who can be helped by counselling?

Standards and ethics in counselling

The 'core conditions' of the person-centred model in counselling
Module 2: Ethics / Basic Human Development
This module introduces the BACP Ethical Framework for the Counselling Profession (2018) and provides an overview of some key contributors in the field of basic human development:
Maslow's Hierarchy of Needs

Erikson's psychosocial model

Freud's psychosexual model
Module 3: Modalities of Counselling
This module of the counselling certificate introduces a range of theoretical models, including:
Gestalt Therapy

Transactional Analysis

Psychodynamic Therapy

Cognitive Behavioural Therapy (CBT)

An introduction to clinical supervision in counselling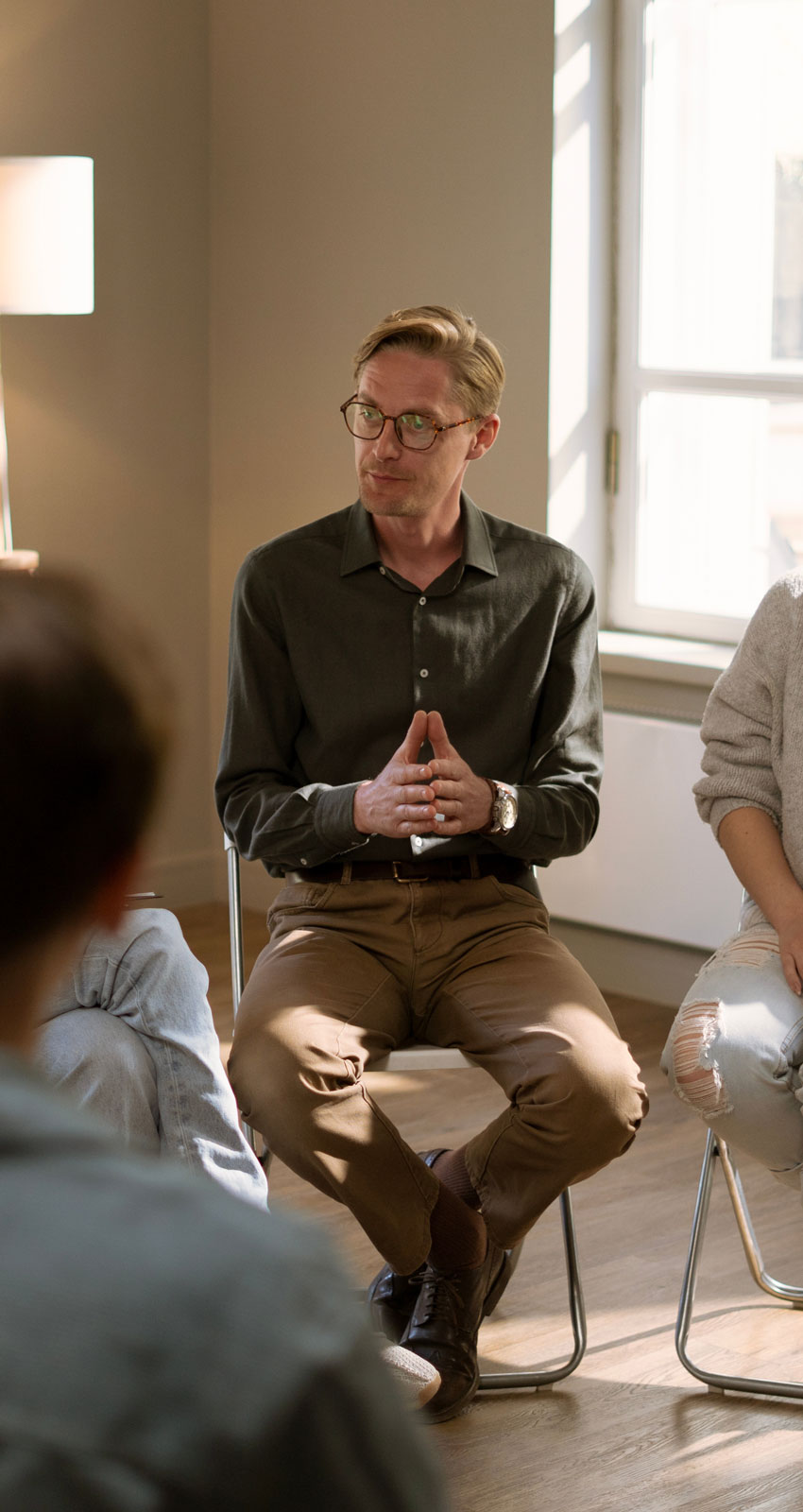 Counselling Certificate Assessment
The TAC Certificate in Counselling offers a comprehensive overview of key counselling practices and gives students the opportunity to explore these through both theoretical and hands-on approaches. The counseling certificate is assessed through written assignments, reflective journals and therapy sessions. 
To complete the course you will need to:
Attend 80% of the training

Complete a personal development journal

Demonstrate satisfactory progress in theoretical understanding, counselling skills practice, personal development, and how theory relates to personal experience. You'll receive reflections and feedback from your tutor and peers throughout the course

Submit end-of-module reflective views

Complete and pass two assignments (2,500 words each)

Attend end-of-module tutorials

Have six sessions of personal therapy with a qualified therapist (this will be at an additional cost)
Contact our Training Team to enrol on the next available intake for our Certificate in Counselling and receive face to face teaching
We ensure that all of our tutors are experienced counselling professionals. During the counselling course, you will attend face to face skills workshops and lectures provided by our specialist faculty members as well as renowned guest lecturers. We strive to provide you with the most valuable training experience possible. Find out more about the faculty here.
Who can apply to TAC's Certificate in Counselling?
You don't need any previous qualifications or experience to enrol on this course.
How long is the Foundation Certificate in Counselling course?
Our Certificate in Counselling runs in London, at our Training School in Clapham. It is a one-year, part-time course, which provides 100 guided learning hours over the year. You will attend face to face workshops and other training sessions during weekends throughout the year.
What is the cost of a Certificate in Counselling?
The overall counselling certificate course fee is £2,995 (including 20% VAT). We offer a 5% discount on the total price if you pay the full cost upfront. Alternatively, you can pay via a deposit of £500 and 5 monthly direct debit instalments.
Will I gain practical experience too?
Yes. You'll be practising counselling/helping skills with your peers throughout the course while also learning about clear, professional boundaries.
What can I study after the Foundation Certificate?
Following this course, you can enrol on the Diploma in Integrative Counselling and qualify as a professional counsellor. If you're not sure about your next steps, you can always speak to one of our professional advisors who will be able to help you make the right choices for your desired career.
Academic Writing Assistance
TAC works with the On Your Team coaching and editing group and Ash Phipps to give students access to tuition in academic writing.
On Your Team offers one-to-one coaching in academic writing as well as editing services.
Ash Phipps has 10 years' experience teaching study skills strategies to students with SpLDs (dyslexia, dyspraxia, ADHD, ADD, Autism).
Both offer set or hourly rates to support the academic writing of your assignments.
For any further questions, please email [email protected]
A minimum of six sessions of personal therapy
Core reading material and study materials
Resubmission of assignments
Support with academic writing (Optional)