Diploma in Clinical Supervision
Looking to train as a clinical supervisor? Our Diploma in Clinical Supervision might be the perfect option for you. This comprehensive course is delivered by industry professionals, and will equip you with all the concepts, confidence and skills you need to become a successful supervisor. This clinical supervision course is suitable for people working in helping professions, including counsellors, psychotherapists, psychologists, psychiatrists, social workers and mental health workers.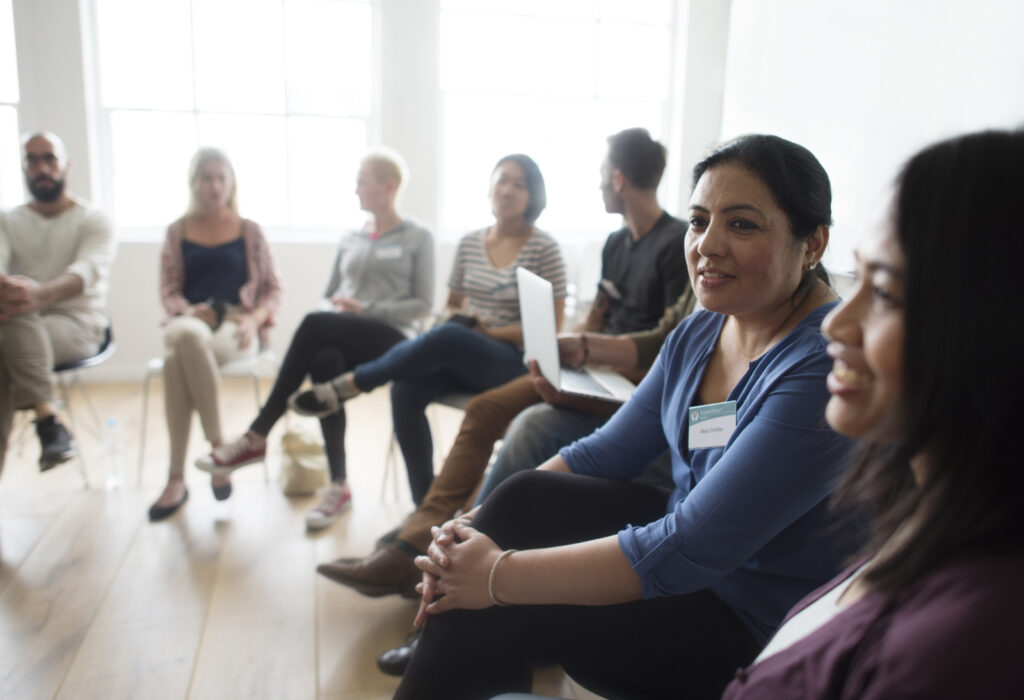 Complete the form to enrol on the next available intake for our Diploma in Clinical Supervision. Our courses can become oversubscribed, so we encourage early enrolment. Places on each intake will be offered to applicants on a first-come, first-served basis.
Next Intakes
April 2023
Fully Subscribed
September 2023
Saturday and Sunday, 10am to 4pm
One weekend a month for ten months
ONLINE
Starts 16th September 2023
Enrolment open
Diploma in Clinical Supervision: Course Entry Requirements
Be a qualified professional, working within the area of mental health
Have an interest in developing your clinical supervision skills
Have a good command of spoken and written English
Have a reliable internet connection
Be accredited or be eligible for accreditation with your professional body
Have a minimum of 1 year's post-qualification experience.
Clinical Supervision Training: Course Content Overview
Our Diploma in Clinical Supervision spans 20 days of learning, practising and reflecting. We cover everything a clinical supervisor would need, from key models of supervision and providing effective feedback to building relationships and working through resistance. You can see a full overview of the Diploma content here:
Days 1 & 2




Models of supervision (seven-eyed model, cyclical model, functions of supervision) and role of the supervisor.

Days 3 & 4




Theories of therapist development and how to adapt supervision style.

Days 5 & 6




Working with difference and diversity, and exploring ethics in supervision.

Days 7 & 8




Issues of authority in supervision and providing effective feedback.

Days 9 & 10




Assessment, and working with resistance and interpersonal difficulties.

Days 11 & 12




How to manage group dynamics, and exploring unconscious processes.

Days 13 & 14




Building the supervisory relationship, managing poor performance, and working within legal and organisational frameworks.

Days 15 & 16




Supervising different counselling models, supporting supervisees with case management and supervising open-ended therapy.

Days 17 & 18




Working with a short-term counselling model, and applying creative approaches to supervision.

Days 19 & 20




Working with endings and reflecting.
Clinical Supervision Course Assessment
All applicants study together, under the same expert tutors to provide the most valuable experience possible. However, we do offer two assessment options; you can choose whether to opt for an additional assessment and receive a Confirmation of Practice Certificate, but this is not required to achieve the Diploma in Clinical Supervision.
Standard Assessment Criteria (for all applicants):
Assessment by tutors during the course

One written assignment of 3,500 words

Live facilitation of a supervision session, assessed by self and peers
Additional Assessment Criteria (optional):
This additional assessment is for those who have the opportunity, external to the course, to log their professional supervision practice. 
Providing evidence of the following to TAC at the end of the course will align you with the BACP competence framework for supervision. You will also receive from us a Confirmation of Practice Certificate validating your clinical hours.
Minimum 20 hours of group and/or individual logged supervision practice
Clinical Supervision Training: FAQs
The clinical supervision course is delivered by a core tutor, Megan Karnes, and an experienced clinical supervisor alongside expert guest lecturers. These include:
Windy Dryden
Patsy Faure
Dr Susie Orbach
Who can apply for Clinical Supervision Training?
Members of the helping professions (including qualified counsellors, psychotherapists and psychologists) looking to take the next step in their career.
When does the Clinical Supervision Training course start?
This one-year training course begins in September 2023, for one weekend per month (Saturday and Sunday, 10am to 4pm, online), until July 2024. Over the year, this makes up 100 guided learning hours.
What is the cost of TAC's clinical supervision course?
The overall course fee is £3,250 (including 20% VAT). We offer a 5% discount on the total price if you pay the full cost upfront. Alternatively, you can pay via a deposit of £500 and 5 monthly direct debit instalments.
Students based outside the UK will not be required to pay additional UK VAT.
Where does the clinical supervision course take place?
We are currently offering this training online, so you can attend from wherever you are based in the world.
What are the clinical supervision skills taught on the course?
We cover all of the important skills every clinical supervisor would need, from interpersonal skills like providing feedback and managing group dynamics to the fundamental, key models of clinical supervision. We also cover the role of the supervisor to help you develop a top level understanding before we start learning to put skills into practice.
Contact our Training Team to enrol on the next available intake for Clinical Supervision Training at TAC
Academic Writing Assistance
TAC works with the On Your Team coaching and editing group and Ash Phipps to give students access to tuition in academic writing.
On Your Team offers one-to-one coaching in academic writing as well as editing services.
Ash Phipps has 10 years' experience teaching study skills strategies to students with SpLDs (dyslexia, dyspraxia, ADHD, ADD, Autism).
Both offer set or hourly rates to support the academic writing of your assignments.
For any further questions, please email [email protected]
Core reading material and study materials
Resubmission of assignments
Supervision of supervision (where applicable)
Support with academic writing (Optional)