Diploma in Clinical Supervision
A comprehensive course for qualified therapists to train as clinical supervisors.
Is the Diploma in Clinical Supervision right for me?
If you are a qualified therapist, a Diploma in Clinical Supervision could be the next step in your career. Are you looking to:
Learn a range of supervision models and concepts and how to apply them to practice?
Make the leap and transform from therapist to supervisor?
Experience high-quality training to equip you with the skills and confidence to supervise people in the helping professions?
Become adept at working with groups and individuals?

 

Study at the weekends and online?
Our new Diploma in Clinical Supervision provides all the above, and more. 
How to enrol
There is an enrolment fee of £50, which includes processing your enrolment form and a one-to-one interview with a member of the Training School.
September 2022 – Booking not yet available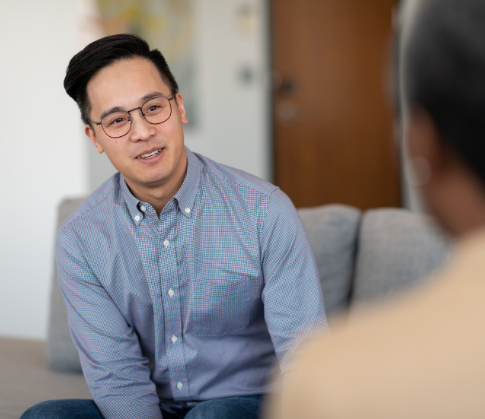 Course Details
The training includes:
An overview of supervision theory and models.
Regular opportunities to practise in triads.
Feedback and reflection on learning.
Group discussion and opportunities to network with your peers.
Consolidation sessions at the end of each weekend to reflect on learnings and explore how to actively apply them in student's work.
Each weekend explores key themes in supervision, including:
Weekend 1: Introductions and models of supervision.

 

Weekend 2: Understanding therapist development and how to adapt your supervision style to help supervisees learn.
Weekend 3: Contracting and ethical dilemmas.
Weekend 4: Reflection, presenting client work, and giving feedback.
Weekend 5: Groupwork and unconscious processes.
Weekend 6: Assessment, recognising limitations, and exploring issues of power and authority.
Weekend 7: Organisational standards and working with both trainees and qualified therapists.
Weekend 8: Supervising short-term counselling and open-ended therapy and live assessment.
Weekend 9: Supervising different counselling modalities – and creative approaches to supervision.
Weekend 10: Working with endings.
PLEASE NOTE: All training and interview workshops are currently online, to ensure the safety of students and staff. The Training School will return to face to face as soon as possible, following the guidance from the UK Government, Public Health England the British Association for Counselling and Psychotherapy (BACP).
You will gain a Diploma in Clinical Supervision from The Awareness Centre on successful completion of the course. By the end of this training you will have:
Gained understanding and experience in all aspects of the 'formative, normative and restorative' elements of supervision, including: contracting, assessment, ethics, supervising different modalities, giving feedback, and creative approaches.
Become qualified to supervise individuals and groups.
Learned to offer clinical supervision either independently or in an agency/organisation.
Developed your personal style and approach to supervision.
Our Diploma in Clinical Supervision runs online, meaning you can join us from wherever you are in the UK. The course runs for one full weekend per month, over a period of 10 months. It includes 100 guided learning hours, with each day running from 10am to 4pm (including an hour for lunch).  
The Diploma in Clinical Supervision is delivered by a core tutor who is an experienced clinical supervisor, alongside expert guest lecturers.
To qualify students must complete:
Minimum 40 hours of group and/or individual logged supervision practice.
Minimum 10 hours of logged consultative supervision.
Minimum one recording of counselling supervision practice (10 minutes) transcribed with process comments.
Assessment by self and peers.
Reflective journal.
One essay of 3,500 words.
We require you to:
Be a qualified therapist in practice, with at least one year's experience post-qualification (copies of qualifications will be requested during enrolment).
Have opportunities to start supervising during the course (logged supervision is a requirement to pass the course) if you are not already offering supervision.
Ensure you arrange and attend supervision of supervision.
Have a good command of spoken and written English.
Have a reliable internet connection.

 
The course fee is £2,500.
You have two options to pay the fee:
Pay in monthly direct debits spread across the duration of your study, after paying a non-refundable £400 deposit.
If you wish to pay in full up-front, then you will receive a 10% discount of £250, making the course fee £2,250.
Further Information
For further information, please email please contact our Training Administrator Dan Smith on [email protected] or call 020 8673 4545.