Our team of online therapists can offer confidential support at a time that works for you, wherever you are in the world. With online counselling, you can access expert support for your issue from the comfort of your home, while still gaining all the benefits of bespoke therapy services at TAC. If you're unsure about how online and telephone therapy will work for you, our specialists can discuss how to provide the right support for you.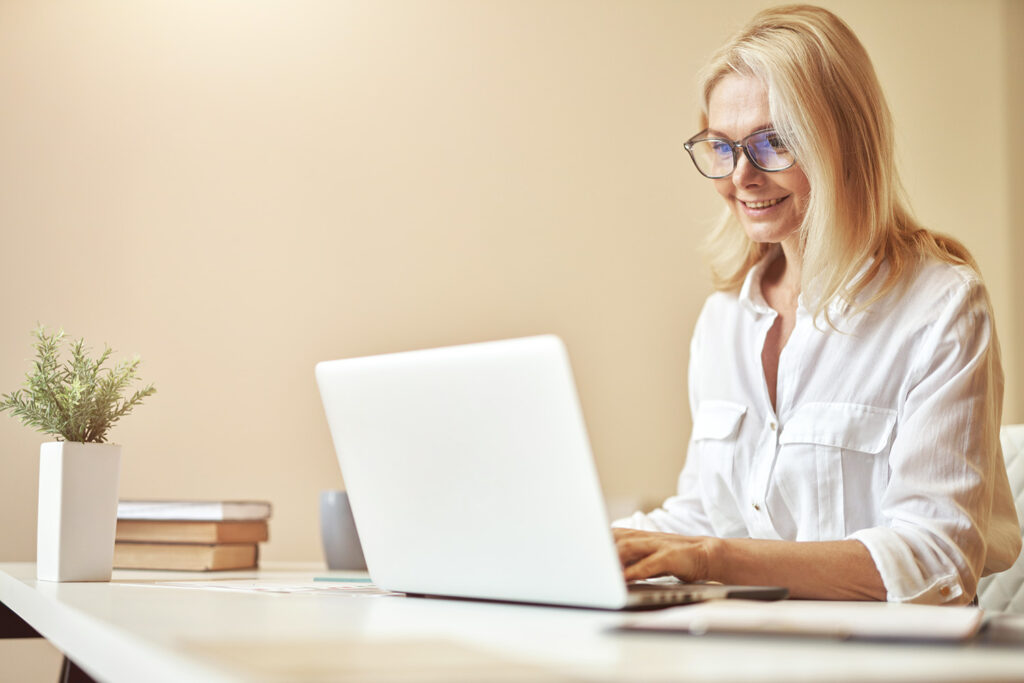 Benefits of Our Online Therapy:
Our specialists offer online counselling sessions (via Zoom) and telephone sessions. We have appointments available at various times throughout the day, seven days a week, in order to best suit your schedule.
Highly-trained therapists with a range of different specialisms

Appointments available wherever you are in the world

Hundreds of specialists offering online therapy appointments 

Different approaches to online counselling to provide support for a wide range of issues
If you feel you need support but are uncertain as to how counselling might help you, what it involves and how to get started just get in touch with our team today.
Appointments
To make an appointment to see one of our private counsellors, psychotherapists or psychologists, please call or email our team. We are open seven days a week.
Fees
Our low cost counselling service is available if you are on benefits or a low income. The fee is £40.
Fees for private counselling and psychotherapy range from £60 – £150.
Book a telephone or online therapy appointment at one of our centres today, and make a positive change
Online Therapy in London: FAQs
Telephone or online therapy works in the same way as our face-to-face therapy services, only you can attend sessions with your therapist from wherever you are in the world. Once you have selected the specialist who will best meet your needs, you can schedule online or telephone sessions with them to discuss your issues and hopefully find ways to manage whatever difficulties you are facing.
How does online counselling work?
Our online therapy and counselling sessions at TAC are done via Zoom. Therapists will stay in touch with clients and schedule Zoom meetings or telephone sessions via email. No matter what your issue, there are ways you can learn to manage it through online sessions.
What are the different types of therapy?
Your therapist will be able to determine the type of therapy that will provide the best results for you, depending on your specific concern. This can also be done via online sessions. Types of therapy typically covered at TAC may include behavioural therapy, cognitive therapy, humanistic therapy and integrative counselling.
How do I know what type of therapy is best for me?
It's unlikely that you will know what type of therapy is best for you from the outset, but a qualified therapist with years of experience will be able to determine this from their initial evaluation of you and your key concerns. Book an appointment today or speak to one of our team to discuss the kinds of support we can offer you.
Meet Our Online Therapists
Click on a profile below to learn more about our online therapy providers. Our counsellors, psychotherapists and psychologists are all highly-trained, with years of experience in their specialist fields.
Front of House Team
Availability