Counselling Frequently Asked Questions
There are a number of questions that can present themselves when you first start to consider counselling, but hopefully this FAQ page will answer most of your queries and address your concerns.
Below are the most frequent counselling FAQs from those who are beginning their therapy journey. If you'd like more guidance, please contact our Front of House team and they will point you in the right direction.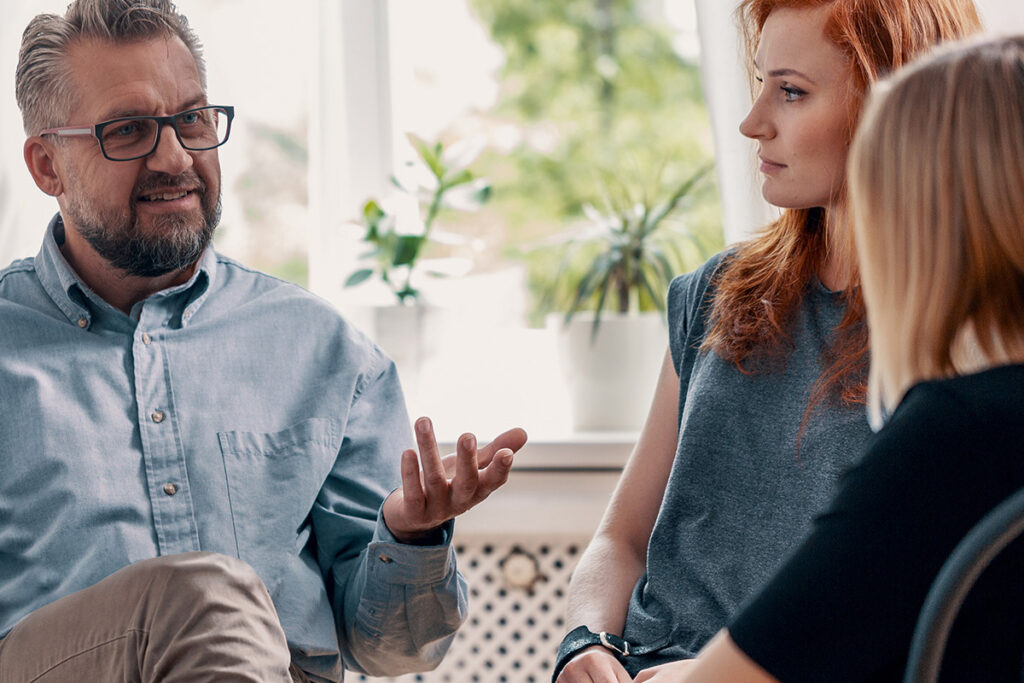 The first step is to find a therapist you can work with. If you'd like to make a start, check out our team of therapists to see which one appeals to you, and has the experience and expertise for the issues you're bringing to therapy.
You book an appointment by either calling our Front of House team or completing the online booking form.
If you are seeking private therapy or low cost counselling you will not need to speak to your GP first. If you're coming to counselling through private healthcare, you will need a GP referral first. Low cost counselling clients need to be registered with a GP, otherwise we are unable to see them for therapy.
Counselling

: A short-term therapy that will typically last between 6-15 sessions. Counselling helps you identify coping strategies for an issue in your life, and ways to work through it. 

Psychotherapy

: Longer-term, open-ended therapy that allows you the time and space to delve deeper into the issues affecting your life. It can help you identify unhelpful patterns and behaviours that often have roots in childhood, and help you work towards healing your deepest wounds.

Psychology: The science of the mind and behaviour. A clinical psychologist will diagnose and treat psychological and mental health problems. Counselling psychologists will also integrate the emotional and therapeutic aspects of psychology.
Our therapists have studied and qualified at many different universities and training institutions, and offer different modalities of psychotherapy, counselling and psychology. They are all highly qualified professionals offering you a safe space to reflect on your difficulties and to try to help you to make healthy changes in your life. 
At TAC, we believe one of the most important things is finding a therapist you can connect with. Therapy is the most successful when you have a good relationship with your therapist. You should have the opportunity to work through your issues and try out new ways of thinking, feeling and being. We recommend starting with six sessions with a therapist, and taking it from there depending on how you feel. The beauty of coming to The Awareness Centre is that we have more than 300 therapists, so there will definitely be one who can offer you just what you need.
We are here to help you find a match for your needs, your schedule, your budget and your aspirations.
Take your time to look at a few profiles of therapists who offer sessions at the times that would work best for you. Read what the therapist says about the conditions they work with and the way they work, and think about what you want to achieve from the sessions and whether that would be a good fit for you.
Our low-cost therapists are in the final stages of their training as a counsellor, psychotherapist or counselling psychologist, or are working towards becoming accredited therapists. 
Low-cost therapist services are offered at a lower rate while the therapists complete their qualifications, and appointments are available daytimes, Friday evenings and weekends. Fees per 50-minute session are £40 if you're on low income.
Private therapists are fully qualified, and some have been practising for many years. They offer appointments during the evenings and weekends. Fees range from £65 to £150.
Once you're booked in for an appointment, your therapist will call to confirm the day and time, check any details and to answer any practical questions you might have. Your counsellor won't be able to provide a therapy session on the phone before you start, however. You'll be able to talk about your issues during your first session.
In your first session, your therapist will take you through an initial assessment, which will be a series of questions to get to know you and the issues you're bringing to therapy. Your counsellor will also want to find out about your current health and wellbeing, as well as issues and patterns from your past that you may want to work through. Here, you'll also have the opportunity to ask questions about how therapy will work.
Counselling is a talking therapy, so you do the talking while your therapist does the listening, questioning and reflecting. Therapy offers a safe, confidential space each week for you to feel heard and understood, gain new perspectives on difficulties in your life and build a stronger sense of self.
The amount of sessions you need will vary depending on you, the difficulties you would like to work on and your goals for therapy. You can discuss the likely length of time or number of sessions this will take with your therapist in the first session, and work out a treatment plan together.
The Awareness Centre is a private healthcare provider for Allianz Care, Aviva, Axa Health, BUPA, Vitality Health and WPA. If your insurance is with any of these companies, give them a call to check you're covered and ask your GP for a referral. Then get in touch with us to be referred to a therapist who's a healthcare provider.
If you cannot make a session, you will need to contact your therapist directly and inform them. Therapists have different terms and conditions regarding missed sessions or cancellations, and often there is a charge incurred.
The relationship with your therapist is paramount. You need to feel comfortable opening up to a professional every week, and if the rapport isn't there then it's best to raise that straight away. We're happy to find you another therapist who may be more suitable to your situation, issues and requirements.
Counselling and psychotherapy work best when you have weekly sessions. That's why we offer therapy seven days a week, to fit around your busy schedule. You may be working shifts, or have irregular work patterns. Our therapists are also available on weekends. If, however, you can't commit to regular sessions, you can organise a separate schedule with your private therapist. Low-cost counselling is weekly.
Yes, we have specialist child and adolescent therapists trained to work with small children. The focus is on play, so children can express themselves in their preferred way. Please note we do not work with children in our low-cost and NHS counselling services.
Yes. If English is your second language then you can still access therapy through The Awareness Centre. The team of multilingual therapists currently offer counselling more than 30 different languages.
Unfortunately we do not currently offer a sign language service. If you require counselling in BSL please refer here: www.deaf4deaf.com
Yes, our ground floor consulting rooms in both centres are fully accessible. We have wide-access doors, and a toilet suitable for disabled users.
We do not provide a home visit counselling service, however some of our counsellors work via phone and an online platform. It can be a helpful and powerful way of accessing therapy if you're not able to travel to the centre. Our team will be able to refer you to a therapist who offers telephone or online therapy.
Limitations
We do not provide home visits
We do not provide therapy for the deaf. If you require counselling in BSL please refer here: www.deaf4deaf.com
We do not work with children in our low cost and NHS counselling services.
Our clients need to be registered with a GP if they are being referred to our low cost counselling service. Otherwise, we cannot see clients using this service.
If you have a specific question in mind that's not answered here, please get in touch.
If we are unable to offer a specific service, our Front of House team will make every effort to provide you with contact details of a suitable care pathway to another organisation.