HIRE A THERAPY ROOM
The Awareness Centre welcomes counsellors, psychotherapists, psychologists and psychosexual & relationship therapists who would like to set up or develop their private practice at our centres in London.
To hire a room, please complete the online booking form
Therapy Rooms at TAC
Our counselling rooms provide a comfortable environment that is safe and confidential for therapeutic work with individuals, couples, groups, families and children.
With rooms available from 7am-9pm and during weekends, we make it easy for you to build your therapy practice at times that can suit you and your client. We have a full Front of house service available within our opening times, and an intercom system outside reception hours.
WORKING IN PRIVATE PRACTICE AT TAC
Once you hire a room at The Awareness Centre, we can then refer clients into your private practice, assisting you in growing your client base.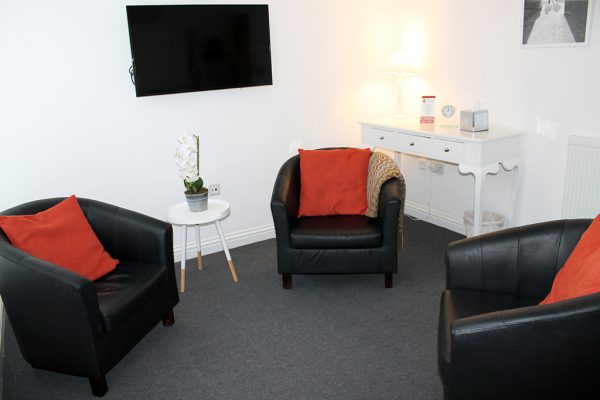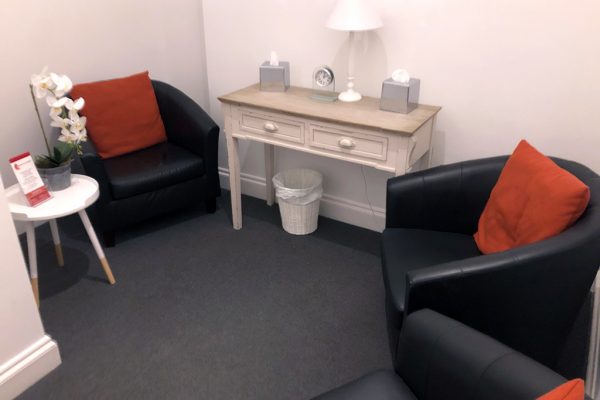 How To Hire Your Therapy Room With TAC
Submit an application form online
Meet with the Counselling Manager for a tour of our premises in Clapham and/or Tooting and discuss terms, referrals and a potential start date.
Upload qualifications, insurance certificate, accreditation and enhanced DBS (if working with under 18s).
Following your meeting, The Counselling Manager will confirm availability within 24 hours. Alternatively you will be added to a waiting list.
Please note that a £100 deposit is required to secure rooms, and once an agreement has been signed, we will upload a profile onto our website.
Monthly Rental Prices for Counselling Rooms
Please click on the relevant section below for room rates.
| | |
| --- | --- |
| Monday to Friday, 7am -9am (2 hours) | £110 pcm (£12.79/hr) |
| Monday to Friday, 7am -1pm (6 hours) | £250 pcm (£9.69/hr) |
| Monday to Friday, 9am – 1pm (4 hours) | £230 pcm (£13.37/hr) |
| Monday to Friday, 1:30pm – 5:30pm (4 hours) | £230 pcm (£13.37/hr) |
| | |
| --- | --- |
| Monday to Thursday, 6pm – 10pm (4 hours) | £295 pcm (£17.15/hr) |
| | |
| --- | --- |
| Saturday, 9am – 1pm or 1.30pm – 5.30pm (4hours) | £230 pcm (£13.37/hr) |
To hire a room, please complete the online booking form