| | |
| --- | --- |
| Works with: | Individuals |
| Sessions: | Face-to-Face |
| Languages: | English |
| Works with: | Individuals |
| Individuals: | £65/hr |
| Locations: | TAC Tooting |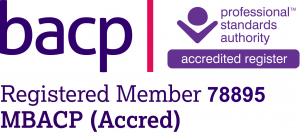 Simon Simmons is an experienced counsellor who is both passionate and positive about the benefits of therapy. He excels at forming and maintaining solid therapeutic relationships, and works collaboratively to create a safe, empathetic and supportive space in which clients are empowered to explore painful or uncomfortable thoughts and feelings. He understands the wide range of reasons someone might have to seek counselling and how normal it is to be nervous about doing so. However, his positivity about the process is rooted in recognising that counselling is not an attempt to change one as a person, but rather an opportunity to explore who we really are. Simon is an integrative therapist drawing on several different therapeutic models in order to facilitate therapy specific to the individual.
Simon comes to his role as a counsellor having worked in a wide range of areas, from retail and customer service to agriculture and the hair and beauty industries. The varied experiences these have furnished have helped to develop his interest in difference in all its many forms. For over ten years he has practised counselling in the sexual health and LBGTQI sectors, working with those struggling to come to terms with their own feelings of difference and the effects such struggles can have on the sense of self, which can result in anxiety, depression and low self-esteem. He understands that especially for those who feel different, and feel vulnerable because of that difference, to put trust in someone else, even a therapist, can be scary. He works sensitively with his clients to support them in discovering and further exploring who they are and how they can be more authentic in their lives.
Simon is an integrative counsellor working in private practice at The Awareness Centre in Tooting. He holds a Diploma in Therapeutic Counselling and has been registered with the BACP (British Association for Counselling and Psychotherapy) since 2017. His other qualifications include certificates in CBT (Cognitive Behavioural Therapy), Person-Centred Therapy and Psychodynamic Therapy