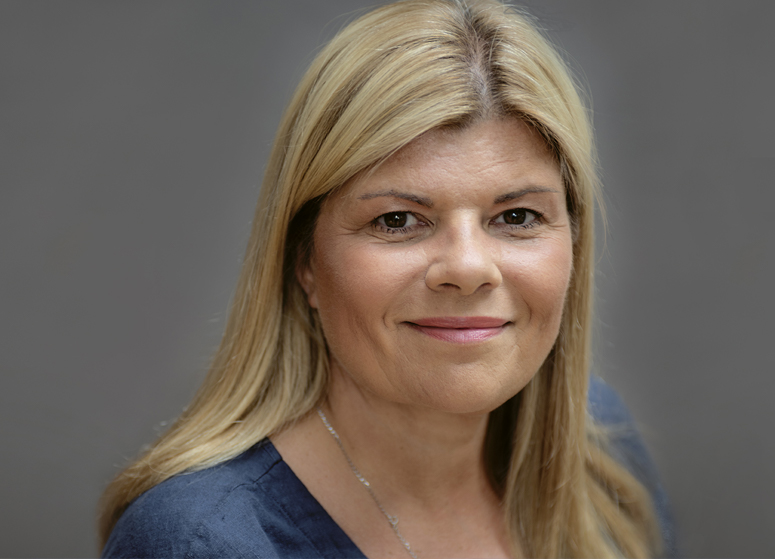 "I believe that somewhere inside us all we know what we need and how to get it. We all possess an inner life force, urging us to develop and grow. To be alive is to move and change, it is an ongoing process."
Michaela's Approach to Therapy
Michaela McCarthy is the Managing Director of The Awareness Centre. She is also a qualified and accredited counsellor, psychotherapist and supervisor with more than 20 years' of experience. She works in private practice with individuals and couples in Clapham, South London, and will see clients/patients who will benefit from the following support:
Michaela is an integrative practitioner, which means that she has combined many theories of thought and has found her own style of working as a therapist. Above all she believes that the most important part of therapy is the relationship between client and therapist, and that this relational process enables developmental growth and change.
Initially Michaela meets clients for an assessment and if both agree to work together then she will offer the client a further 5 sessions. After the initial six sessions, there is a discussion to review the process of the clinical work and to decide if therapy will continue into a longer-term agreement. She specialises in longer-term therapy for individuals, and works up to one year with couples. Although Michaela has a lot of experience of working with couples supporting them to engage better with communication and intimacy, she values the importance of the couple's sexuality and creates a safe place for both partners to develop their trust for each other.
Michaela works with a variety of clients including people from the media and public speakers.
Michaela McCarthy – Training and Accreditation
Training:
Michaela's training has been in cognitive behavioural therapy, existentialism, gestalt, object relations, person-centred, psychodynamic and transactional analysis. Her current interest is in early attachments, object relations as well as a psychoanalytic approach to therapy.
Accreditation & Memberships:

Michaela set up The Awareness Centre in 2005 – the realisation of her desire to create an organisation that would incorporate most of her personal and professional experiences. Her vision is to share her knowledge and make it accessible to all who want to embark on a journey of self-discovery and change. With the support of an experienced and robust team, Michaela has been able to develop each department within The Awareness Centre to a high standard, and they continue to nurture the development of each department and clinic. Michaela believes in creative psychological health to support an individual's wellbeing and works alongside medical professionals, if needed, to support medication management.
Michaela has worked extensively within the private, voluntary and NHS sector. She has worked in private practice with individuals and couples in Harley Street, Wimpole Street, Duke Street, Canary Wharf and Clapham, and has run many therapy and training groups over the years, with different colleagues, as well as managing counselling services throughout London.
Areas of Expertise
Addiction Aftercare Therapy
For clients who have completed a 12-step residential or day treatment programme, working on relapse prevention, 12 steps, relationships, family, inner child issues and structured goals. Clients are encouraged to attend at least three 12-step meetings per week to support their recovery. Michaela works with clients struggling with drug/alcohol abuse, sex addiction, eating disorders and dual diagnosis. She also works with clients who have been in recovery for some time and who want to explore deeper issues. 
Anger Management Therapy
For people who fear their own or other's anger and are unaware of the difference between anger and rage. The work helps clients understand the process of their feelings. Anger comes from a young place and clients need to feel safe with a therapist to explore their history and early relationships that are played out in their current relationships. At the same time clients can learn the skill of 'clean anger' and allow themselves to express and be heard.
Psychosexual and Relationship Therapy
For people who want to explore their sexuality, with or without a partner. Clients may be individuals looking to find their confidence in expressing their sexuality without feeling guilty or ashamed. Or they may be couples looking to resolve their conflicts and explore a healthy sexual relationship. Most romantic relationships will experience communication difficulties at some point. Sex is sometimes withdrawn because one or the other does not feel safe within the relationship. Michaela works with difficulties such as sex avoidance, which may be a lack of libido, or fear of intimacy – and sexual dysfunction, which may be a developmental block from puberty, or a lack of experience in performing.
Supervision
Michaela's focus during supervision with trainees and newly qualified therapists is to work with clinical assessment, risk assessment, contracts, fee structure (if any), formulations and treatment plans, the relational process, relating theory to practice, the development of the supervisee enabling them to be more experiential during sessions, as well as, looking at transference issues (parallel process and/or objective identification). She will write reports for training and accreditation.
Michaela supervises in private practice offering space to more experienced supervisors to explore analytic thinking and therapeutic process.
Michaela's background
Michaela was born in the UK, and her heritage is second-generation Irish. As a child she was fascinated by human behaviour and wanted to become a psychiatrist at the age of seven.
Before training as a therapist she worked extensively in business, and describes herself as an entrepreneur who enjoys the challenge of corporate enterprise. Over 20 years ago Michaela found herself unsatisfied with life and realised that she had somehow lost her direction and passion. Her response was to enter therapy to explore her issues and embark upon a journey of self-discovery, which included twenty three years of individual and group therapy, as well as self-development support groups and spiritual groups. As her values, feelings and frame of reference slowly changed, she became more interested in therapeutic work and enrolled to train in counselling and psychotherapy.
Clinical Working Hours
Thursday: 8.00am – 1.00pm
Friday: 8.00am – 1.00pm
Michaela McCarthy works with associates at The Awareness Centre (TAC) and if her practice is full then she will refer you to see one of the therapists who work in private practice at The Awareness Centre. Fees £50-£130.
THERAPY

Individuals/Couples
50mins – £100

CLINICAL SUPERVISION

Individuals – £90
Groups – £50 per supervisee (2 hour group)

PRIVATE HEALTHCARE

Allianz, Aviva, BUPA, BUPA Global, Cigna, WPA
50 mins –  £130