| | |
| --- | --- |
| Works with: | Individuals, Couples |
| Sessions: | Online, Telephone, Face-to-Face |
| Languages: | English |
| Individuals: | £70/hr |
| Couples: | £90/hr |
| Locations: | TAC Clapham |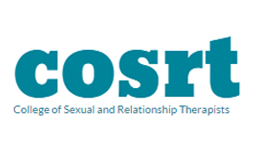 Katerina Tulloch aims to provide an empathic, supportive space where clients can open up and feel seen and heard without judgement. While psychotherapy helps clients to process difficult or painful thoughts and feelings, she believes that therapy can also focus on the potential of her clients. She works with them to identify and draw on their inner resources to live a fuller, more satisfying life. Katerina draws upon several modalities that are suited to meet the individual needs of the client. These include a systemic and attachment model that helps to identify patterns of behaviour, family and societal scripts and experiences that influence our thought processes and belief systems; a psychodynamic approach that enables the client to identify early life experiences that may be influencing their present and a person-centred approach that allows the client the space to express their feelings and work through their problems within a supportive environment.
Katerina has a background in nursing and midwifery which has given her an interest in problems relating to pregnancy and childbirth, as well as psychosexual and relationship issues, which led on to her training and becoming qualified in this modality. Katerina has experience working with the LGBTQIA community and worked in a central London sexual health clinic in the role of honorary psychosexual therapist. She is also experienced in working with clients who present with issues such as anxiety, stress, depression, life transitions, ill health, compulsive sexual behaviour, and bereavement.
Katerina Tulloch is an integrative psychotherapist, who draws upon the approaches that best suit the problems that clients bring into the therapy room. She has a diploma in Psychosexual and Relationship Therapy and is registered and accredited with COSRT. Katerina holds an advanced diploma in Contemporary Psychotherapy and is a registered member of the UKCP. She holds qualifications in Emotionally Focussed Couples Therapy, an advanced diploma in couples therapy, a diploma in porn and sex addiction, as well as training in systemic therapy to intermediate level.