| | |
| --- | --- |
| Works with: | Individuals |
| Sessions: | Face-to-Face |
| Languages: | English |
| Locations: | NHS Lambeth |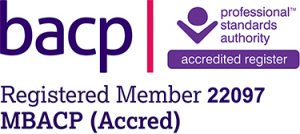 Stephen Langstaff works within The Awareness Centre's NHS counselling service in Lambeth and believes in helping people process their struggles, internal conflicts and thought patterns whilst working towards the wellbeing of his clients. He works integratively with clients, which means he draws upon a variety of modalities and help his clients establish a way of working that will suit individual needs from exploring what clients would most benefit from. Stephen also embraces cognitive behavioural therapy principles where appropriate.
Stephen provides a warm empathic and supportive space for clients whilst holding onto a strong belief in the importance of the therapeutic relationship between client and counsellor. He believes the building of the therapeutic relationship is key in clients being able to trust and feel comfortable exploring issues which could form sensitive and distressing parts of their history.
Stephen worked previously in staff management and has a keen interest in workplace issues and organisational behaviour, having seen a strong link between stress, confidence, anxiety, self-esteem and anger in the workplace. He was inspired to embark on counselling training to help provide more insight into wellbeing issues and impact on life outside work alongside issues involving bullying, fear and intimidation. Stephen gained a combined certificate in Counselling and Counselling Theory prior to obtaining a Diploma in Counselling.
Stephen has an interest in attachment behaviour, especially how people relate and attach to each other and the impact of past formative and family relationships alongside current relationship patterns. Stephen has benefited from extensive experience of working within various mental health and well being services such as The Samaritans, Wandsworth Bereavement and NHS counselling services. In addition to these Stephen has worked within two community counselling services providing longer term counselling. He has worked with diverse client groups and presenting issues including work with cultural, sexual and racial identity, learning difficulties, disability and addictive behaviour.
Stephen is registered and accredited with BACP (British Association of Counselling and Psychotherapy) as a counsellor/psychotherapist and adheres to their ethical framework.