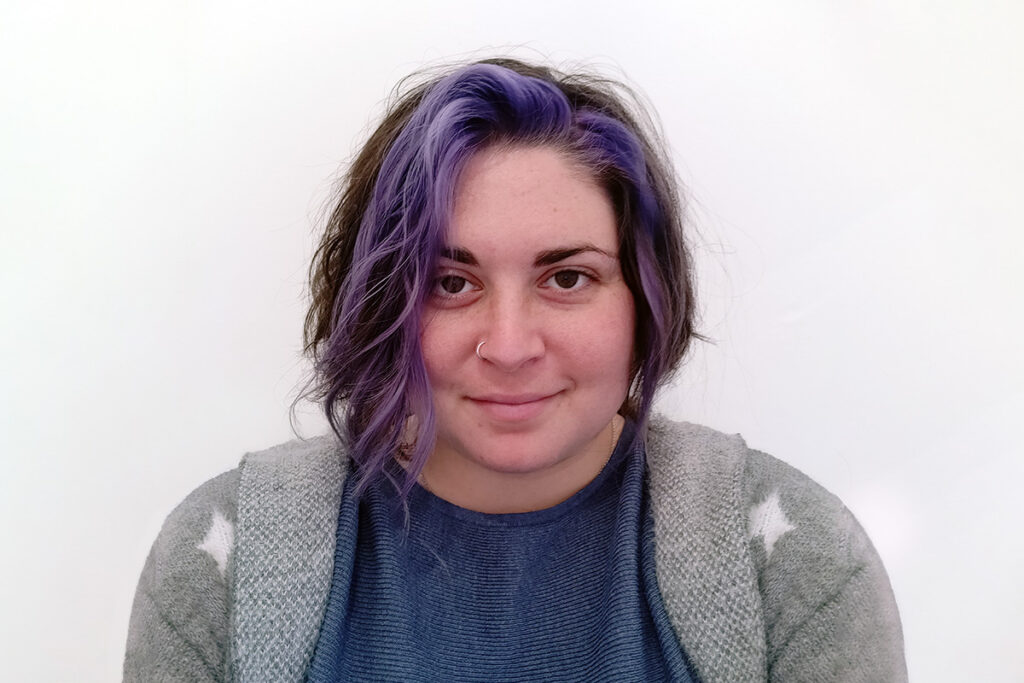 Works with:
Individuals
Groups
Children (5-12 years)
Adolescents (13-18 years)
Sessions:
Face-to-Face
Children (5-12):
£70 per session
Adolescents (13-18):
£70 per session
Adult Individuals (18+):

£80 per session

Languages:
English
Locations:
TAC Tooting
Hannah is a drama therapist that believes in an integrative approach to therapy, drawing on her knowledge and experience of music, movement, visual arts and interpersonal dynamics to support a warm, authentic relationship with clients. She creates a safe space for people to explore what they might be struggling with and to bring parts of themselves that it may not feel safe to bring elsewhere. She is passionate about the importance of the mind-body connection and using creative ways to allow clients to express themselves beyond words.
Following a decade-long career in theatre, performance and holistic movement tuition, Hannah could see the transformative power of creative expression and the impact that a kind, supportive presence could have in facilitating change and growth. Her professional experience has covered many aspects of mental health, with her expertise being in working with clients struggling with identity, body image and eating disorders; clients who are struggling with trauma & PTSD; children and adults who have been bereaved; clients undergoing cancer treatment, their carers, and families; and older adults with dementia or other cognitive impairment. This breadth of experience has informed her understanding of the universality of inner conflict and distress, and how the tools of self-exploration and insight are essential to effect change in the here-and-now.
Hannah is an HCPC registered Arts Therapist (Drama) and full member of the British Association of Drama therapists (BADth). She holds a foundation certificate in Counselling and Psychotherapy from Regent's University and an MA in Drama and Movement Therapy from The Royal Central School of Speech and Drama. She is trained in EMDR, and also currently works as a drama therapist for Macmillan and Croydon Health Services NHS Trust.