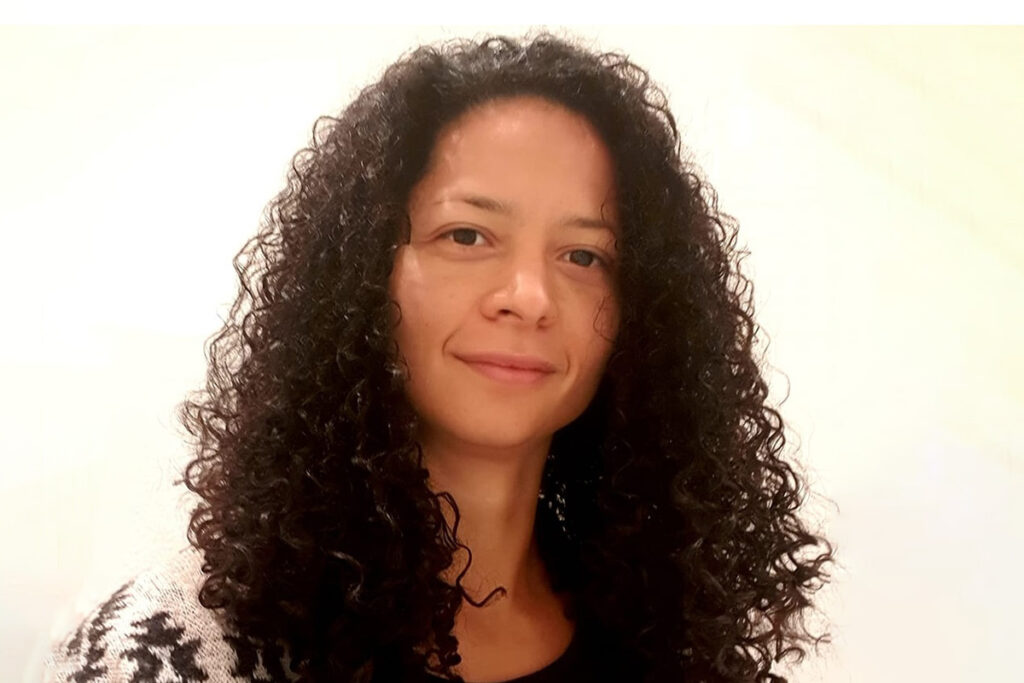 Gladys Diaz is a trainee Gestalt psychotherapist. She works with clients from diverse backgrounds, with sensitivity, empathy and curiosity. She believes clients have an innate ability to find creative solutions to their challenges and works alongside them as they become reacquainted with their own resources. She works with clients to identify and express feelings, understand their current ways of coping, and create space to explore different ways of being.
Originally from Venezuela and educated in the UK, with a mixed racial background, Gladys has an interest in how we embody our heritage and live with feelings of disconnection, isolation and community. Working for global consumer brands, she is familiar with the pressures of the modern workplace. She has worked in the area of consumer research for over 12 years developing a strong interest in human stories and how their narratives shape behaviour. She believes that finding our voice and telling our individual stories is an empowering tool for personal growth. Working in English, as a native Spanish speaker, she is interested in how we communicate non-verbally and the stories held in our bodies. She has particular interest in anxiety, depression, and anger and is comfortable working with a broad range of client presentations.
Gladys is a trainee Gestalt psychotherapist registered with the UKCP. She works within The Awareness Centre's low-cost counselling service in Clapham. Gladys is working towards an MA in Gestalt Psychotherapy at the Gestalt Centre in London, in collaboration with London Metropolitan University.