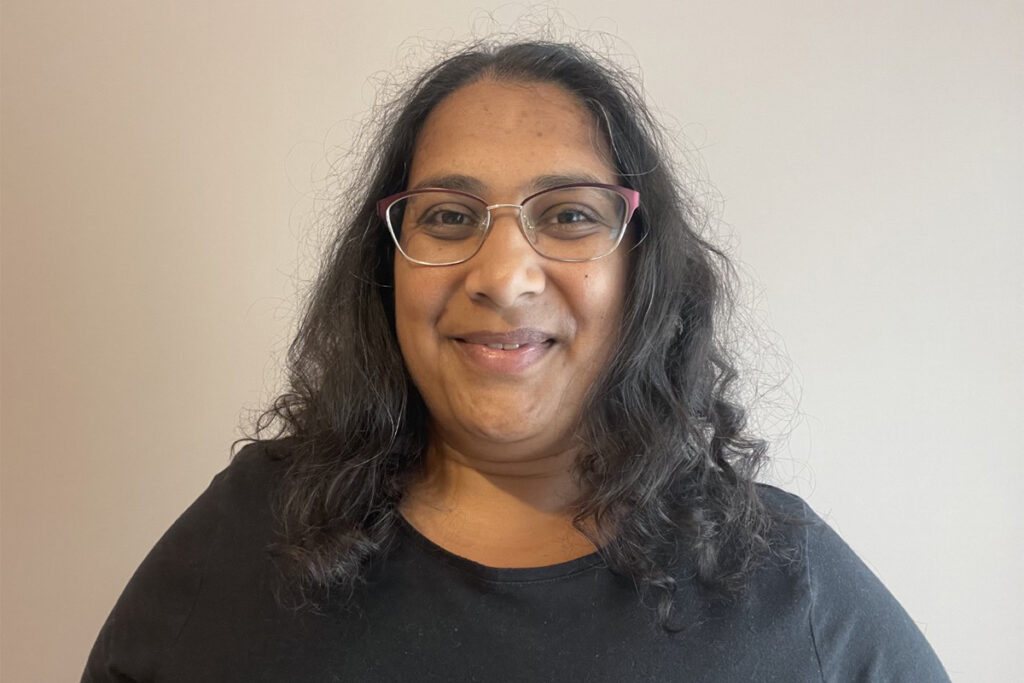 | | |
| --- | --- |
| Works with: | Individuals |
| Locations: | NHS Wandsworth |
Leena Mohandas provides a safe space for clients that is grounded and encourages them to explore their issues. Lenna works with the client to enable them to process and manage their thoughts, feelings and emotions. Leena works using an existential and integrative approach to therapy, allowing clients to work in a way that helps them to understand their place in their personal, social, physical and spiritual world. Within this, techniques from CBT and ACT maybe used, as well as mindfulness, allowing clients to identify and explore their anxiety, depression or self-esteem. These approaches allow sessions to be tailored for each client.
Leena has a background in secondary school teaching and working in a corporate environment in food retail as a leader in different teams, providing coaching and mentoring. Working with people of all ages in these industries has given Leena experience of working with workplace issues, communication, anxiety, depression and self-esteem. In therapeutic sessions, she provides a space that encourages clients to identify and work through thoughts and emotions and healthier ways of managing these.
Leena is a trainee counselling psychologist working towards a doctorate in counselling psychology and psychotherapy. Leena is a graduate chartered member of the BPS and registered with UPCA and works within The Awareness Centre's NHS Counselling Service in Wandsworth.