Why are some New Year's Resolutions so difficult to keep? Probably because people tend to set unrealistic goals to achieve their outcome, and then just aren't prepared for the effort involved in achieving them. It can be like creating a massive to-do list without having the resources or resolve to tick everything off – and that can feel quite demoralising.
Here are my tips for creating New Year's Resolutions you really will want to keep:
Be realistic. Make a decision to focus on one goal you want to achieve for your New Year's Resolution. This goal has to be realistic and achievable, so you don't give up by mid-January.
Less is more. Choose your goal first and stick with it. For example, either stop smoking, give up drinking alcohol, decide to lose weight and get fit, find a new job, move house, find a partner and create a new relationship, start a family, or make more money. Don't try to do all of these things.
Be mindful. Each day put your energy into achieving your goal. Be mindful to stay in the moment and enjoy the process. If you find yourself straying from your goal, bring yourself back to the present and focus on how you can get back on track.
Stay focused. Don't see your goal as a chore. See it as taking small steps every day to achieving something important to you. As you stay focused in the moment, your energy and motivation will keep you going.
Don't give up. Don't worry about 'what ifs' in the future as you could set yourself up for failure. Be aware of your good and bad days, and accept them both as part of the process. Keep a journal of your feelings, thoughts and ideas to support you on a daily basis.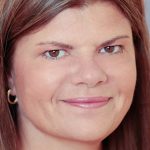 Michaela McCarthy is a psychotherapist and Managing Director of The Awareness Centre in Clapham SW4.