Christmas can be a difficult time for people who are new in recovery. With the focus on parties and festive cheer, it may feel as though temptation is everywhere. Whether you are newly sober, or have been in recovery for years, Christmas can feel like a huge challenge.
If you're finding it particularly difficult this year, our addiction expert Michaela McCarthy offers some advice on how to stay clean and sober over the festive season and into a new year of continued recovery.
If you are newly sober…
This may be your first festive season not drinking alcohol and using non- prescribed drugs. You may feel exhilarated at the sense of freedom you experience by not using drugs or alcohol any more. And yet it is vital to stay conscious of your recovery – by stopping to think and stay in the moment – while everyone else around you is partying.
It's important to keep going to your 12-Step meetings and be supported by your sponsor and your friends in recovery.
There are AA and NA meetings that continue running over the Christmas and New Year period, as well as festive events such as dances and fundraisers. Check out the events pages of AA and NA and book a date in your diary to have some fun too.
Be mindful about relapse, as this tends to happen not over the festive season but after the celebrations are over in January, when the euphoria of Christmas has passed and you're faced with a new year stretching ahead of you.
Take the time to think about your recovery and what you want to learn from sobriety.
Reflect on your gratitude to be clean and sober.
Book an appointment to see a therapist who specialises in addiction during December, and make sure you have a session booked for the first week in January.
Prioritise self-care. Don't put yourself in situations where you may be tempted to relapse.
Most relapses are planned. I suggest you share this planned relapse in your meetings and with your sponsor and therapist.
There is no magic to recovery life – some people have relapsed after five years sobriety, so this is an individual choice.
If you have been sober for some time…
For people with long-term sobriety, be grateful for what you have achieved and reflect during this time on your relationships and work. Helping newcomers to AA and NA, and perhaps being a sponsor yourself, can remind you of how far you've come and how you really don't want to go back to your rock bottom.
Some people during later sobriety might want to explore other issues behind your dependency, and now might be the time to do this. Call a therapist. Through addiction counselling you can work through deeper issues, which can help you stay on track with your recovery.
If you are thinking of becoming clean and sober…
For people who are worried about their addictive behaviour, and how their self-destructive lifestyle is catching up with them, then facing the start of a new year could be the right time to take stock and make healthier decisions about your life.  Take a moment and book an appointment to see a therapist and walk into an AA or NA meeting.  You will be welcomed on your journey in recovery, or at least you may be able to explore if you are addicted and discuss deeper issues.
To make a confidential counselling appointment with one of our addiction specialists at The Awareness Centre, call 020 8673 4545 or email [email protected]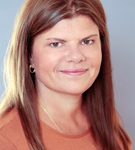 Michaela McCarthy is Managing Director of The Awareness Centre in Clapham SW4, and she has more than 20 years' experience as an accredited counsellor and psychotherapist. Addiction and recovery is one of Michaela's specialist areas.