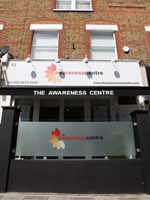 The Awareness Centre (TAC) has refurbished its suite of 10 counselling rooms to offer a more luxurious and comfortable experience for therapists and their clients. The refurb is part of TAC's aim to offer a high-end clinical centre of excellence in South London.
TAC is now focused solely on talking therapies, and has rooms available to hire to counsellors, psychotherapists, couples therapists, psychologists and group facilitators.
We've upgraded our furniture, refreshed our décor, and added carpeting throughout. We've also mentored our team members to offer an even more professional and welcoming service.
We offer a safe and confidential setting for one-to-one therapy, couples counselling, group therapy, seminars and workshops.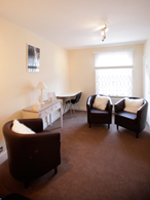 We aim to make it easy for you to build your practice at your own pace, and at times clients want to come for therapy. You can offer early appointments to clients at 7am before they head off for work – and can accommodate them as late as 9pm if they prefer therapy at the end of the day.
We're also open on Saturdays and Sundays for clients whose work-life balance requires a weekend appointment.
Once you've registered with us, you can look to take on a regular weekly room on contract – and you also have the option of hiring a counselling room by the hour on a sessional, ad hoc basis.
We have a full Front of House service when the centre is open, and an intercom system outside reception hours. Parking is free after midday Monday to Friday and all weekend, and pay and display is available at other times.
To find out more about hiring a counselling room, or to arrange a time to have a look around our centre to see how The Awareness Centre can enhance your practice, call 020 8673 4545 or email [email protected]