The Awareness Centre (TAC) provides counselling to patients registered at GP surgeries in Wandsworth, and offers a counselling placement to therapists in training who want to gain valuable experience working with clients in an NHS GP setting.
If you're thinking of applying for a placement with TAC/Talk Wandsworth and would like to know more, check out what former and current placement therapists say about their experiences with us:
Laurence Forward has recently completed

a Diploma in Therapeutic Counselling (Integrative)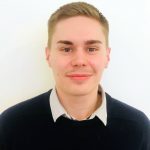 "I've had a brilliant experience while on placement with TAC and I would definitely recommend it to counselling students. One of the main reasons I applied to TAC was due to the range of counselling services that are offered through the multi-tier placement. There's a lot of scope for working with different client groups with a variety of presenting issues, and it's an excellent opportunity to develop your counselling skills.
My only previous counselling placement experience was working within a school environment and I recall feeling somewhat daunted at the prospect of working with adult clients for the first time. However, the initial two-day training session instilled a lot of confidence within me as it covered risk assessments, procedures around risk and referrals, who to contact in different situations etc. By the end of the two days I felt well prepared to see my first client.
I was placed within NHS Wandsworth, and I was able to choose my placement day, as well as the day of my supervision, so if you require flexibility from an agency then TAC is a good option. From my first day at TAC I have felt extremely well supported, both on the admin/systems side through my team leader – using the IAPTus system – and within my clinical work through my supervisors. Everyone I've met within the agency has been friendly and professional. If I have any queries they're answered promptly and again this reinforces the feeling of being well supported and that you're part of a team.
Overall, I'm very happy that I chose to work with TAC, as I've gained so much from my time here and it's been incredibly valuable for both my personal and professional development."
Cheryl-Ann Stewart is in the final year of a Level 4 Diploma in Counselling and Psychotherapy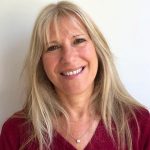 "I have just completed my placement at TAC and it is with some sadness that I am moving on from this dynamic and welcoming agency.
As this was my first placement, I was understandably anxious about working with real clients, but from the start the encouragement and support of the agency enabled me to feel confident that I was not walking this journey alone.
Smiling faces always greeted me at reception and kindly technical support made the complex IAPT website surmountable. Despite the size of the agency, TAC is set up to make you feel part of a community with a personal team leader and small group supervision.
The supervision was really holding and I knew my supervisor was always at the end of an email/phonecall for me.
Perhaps best of all, there is a plentiful client list with a varied presentation of concerns. My appointment diary has always been full.
As I leave my first placement, I feel I have learnt so much from both the agency and clients and am grateful for the opportunities it has afforded me. It has confirmed that therapy really is the right direction for me and who knows, maybe one day I will return to TAC as a fully qualified therapist – or at the very least join their list of practising therapists."
Roberta Carugati is

enrolled in the final year of a four-year Postgraduate Course in Psychotherapy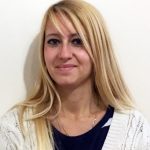 "I started my third-year placement at TAC in January 2018, in the NHS Service, seeing four clients a week for 6/12 sessions in a GP practice in Roehampton and receiving fortnightly supervision.
Working short term in the NHS, has been quite challenging but amazingly rewarding and it has strengthened my structure and my boundaries. With clients, I have used different therapeutic techniques and approaches, always considering the clients as unique individuals, with their own values, needs and lifestyles, and recognising them as experts of their own lives.
Some of the clients I have worked with presented with high risk, and following the TAC risk management protocols has been essential. Having a strict protocol to follow when working with clients at risk has helped give a framework to explore ideas, ideation, intention and plans without being fearful of "doing something wrong if I ask them".
Working in the NHS on a short-term basis has given me the opportunity to work in a more focused way, prioritising one or two goals at a time. I have a stronger understanding of how important a single hour of therapy is, as I could visibly see progress in my clients after 3-4 sessions.
Supervision at TAC has been a fundamental part of my placement. In our group, we have always been encouraged to reflect on transference and counter-transference and to use self-observation in order to better understand what our "functioning" mechanisms are. In this way we, as therapists, we have been able to give new meaning to our work, reconstructing the knowledge we have of the therapy, of the patient and of our own way of being within the therapeutic relationship."
Milena Radović is working towards an MSc in Therapeutic Counselling.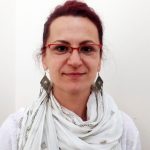 "I have had a very positive experience placement with TAC. It is a supportive environment that has provided me with a great starting point. I have felt that all my administrative queries were dealt with in a timely manner and that the quality of supervision played a major part in my personal and professional development. Knowing there was always someone I could talk to, including my supervisor and other members of the team, made me feel reassured and grounded. This contributed to the development of more independence in my work, and my ability to trust myself more."